We are excited to welcome Dr. Jonathan Ryder as a new fellow in our Infectious Diseases program! Read on to learn a little more about him…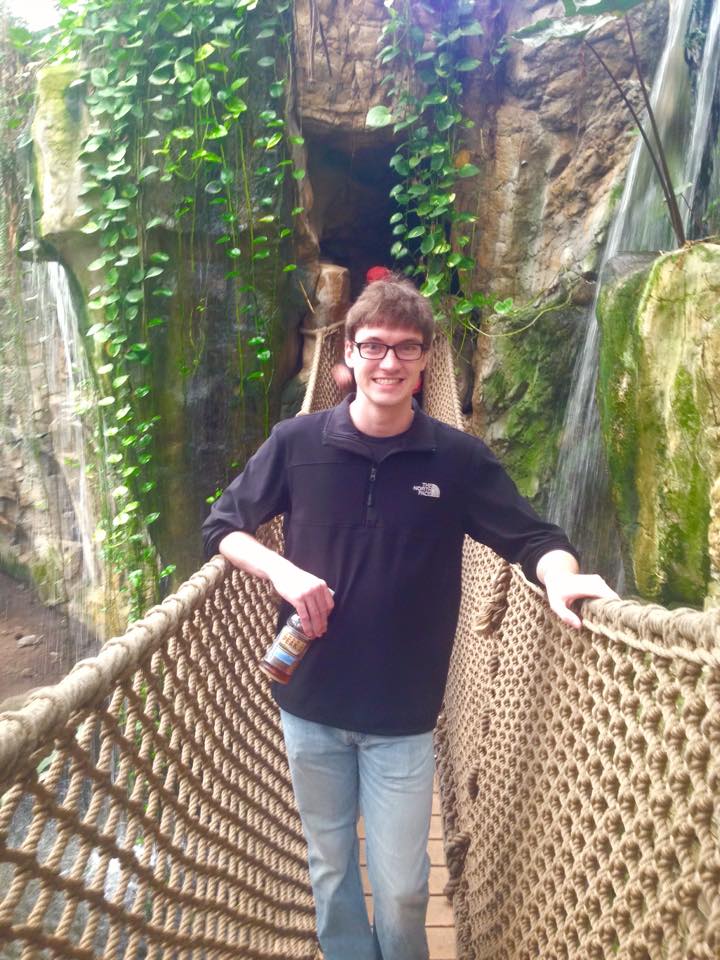 Tell us about the position you are starting
I am starting as a first-year infectious diseases fellow at University of Nebraska Medical Center (UNMC). I will be spending the next two years learning the vast field of infectious diseases through inpatient consultation and outpatient clinics. I will be learning how to improve human health by understanding the biology and pathophysiology of bacteria, viruses, fungi, and parasites as well as the pharmacology of antimicrobials.

Tell us about your background
I was born and raised in central Missouri, graduating from Jefferson City High School. I completed my Bachelor of Science in Biology and History at Truman State University in Kirksville, Missouri. During my time in college, I attended a summer research program at UNMC. I subsequently attended medical school at UNMC, graduating in 2017. I then left UNMC for Indiana University School of Medicine for internal medicine residency. Now, I have circled back for my third stent at UNMC for my infectious disease fellowship!

Why did you choose to come work at UNMC
As previously mentioned, I attended UNMC for medical school and prior to that, a summer research program in undergraduate training. I grew fondly of the city of Omaha during my time here, which I find to be an underrated gem in the Midwest. Omaha has many of the exciting features of a larger city, while having the convenience of a smaller town. Omaha has a great food scene, excellent amateur & college sports atmosphere, extensive bike & running trails, Broadway musicals, affordable cost-of-living, quick commutes, and of course, everyone loves the zoo! Along with Omaha being fun, my wife is also from Nebraska, so being closer to family & having job opportunities was important.

In my opinion UNMC is truly the star of Omaha. UNMC has a world class infectious diseases faculty with leaders in emerging infectious pathogens such as Ebola, biocontainment expertise, HIV treatment, antimicrobial stewardship, and more. The division has grown considerably and continues to do so, as does the entire UNMC campus, which always is adding new buildings!

Lastly, the fellowship program in infectious diseases at UNMC has amazing leadership with a well-balanced curriculum. There is strong emphasis in developing clinical skills while providing ample opportunities for research as well. There is training in general ID, solid organ transplant ID (including liver, kidney, heart, lung, and small bowel/multivisceral), oncology/hematopoietic stem cell transplant ID, orthopedic ID, HIV clinic, infection prevention, and antimicrobial stewardship. This breadth and depth of opportunities was hugely attractive to me for choosing UNMC.

What makes you excited about working in ID
The field of infectious diseases offers so many unique opportunities to me. First, I am quite inquisitive, and the field of infectious diseases challenges my curiosity each day. Infectious diseases is often consulted for some of the more complicated cases in the hospital that either have diagnostic dilemmas or therapeutic challenges. Second, there are many opportunities for practice modalities in infectious disease including academic, group practice, inpatient consultations, HIV clinician, transplant ID, antimicrobial stewardship, etc. The ability to have many options now and in the future allows career flexibility and opportunity. Finally, I truly find the diversity of infectious pathogens to be fascinating, especially the interactions of humans with their environment, ecological impacts of antimicrobials, and evolutionary mechanisms that effect human health.

Tell us something about yourself that is unrelated to medicine
I am unabashedly a huge professional football nerd and Kansas City Chiefs fanatic. You will find me on my couch screaming at the TV nearly every Sunday in the fall and on occasion tailgating with some BBQ. My wife and I are foodies who enjoy adventure and travel. I love to sit down with a good history book on a quiet evening. I am quite active on Twitter (I actually have 2 accounts, one for football and one for #IDTwitter), so follow me @JonathanRyderMD!
Learn more about the UNMC Infectious Diseases Fellowship here.