Fellowship MATCH DAY: Congratulations to our 2020 ID Fellows!
Every year our ID division is excited to welcome numerous fellowship applicants during the summer and fall months. Match Day is the culmination of these applicants' hard work and our collective opportunities to demonstrate what we have to offer each other.  Our goal as program directors is to provide fellows with an educational experience that provides […]
Dec 5, 2019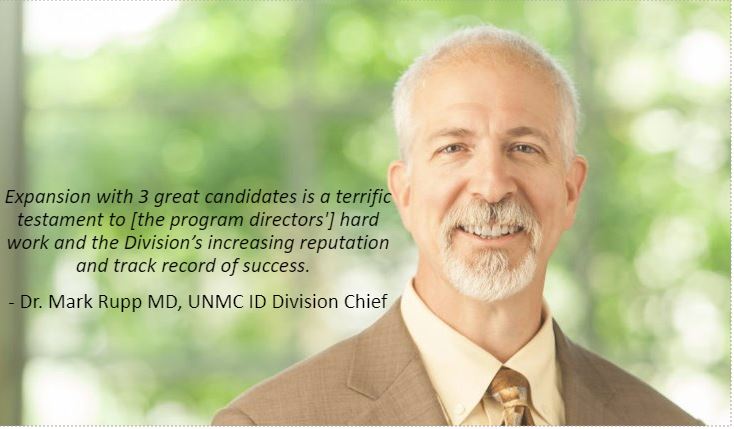 EMET Student Profile – Bianca Christensen
Our department is proud to participate in UNMC College of Medicine's Enhanced Medical Education Track (EMET) program!  EMETs are enrichment opportunities to explore interdisciplinary fields of medicine with in small groups and with close faculty mentorship. Two students from each medical school class are selected to participate in our Comprehensive HIV Medicine EMET, a program […]
Mar 8, 2019
Match Day – Congratulations and Best Wishes!
Today is the day in which "the MATCH" happens for our 2018 students. This morning, at 11 AM they will find out if they matched into a residency program and this Friday, March 16, they will find out where they matched. Match Day is a day full of anxiety, excitement and some trepidation as you […]
Mar 12, 2018