Tag:
#Graduation #LastWords
Graduating Fellows' Last Words – Dr. Jonathan Ryder
The following content was provided by graduating UNMC ID fellow, Dr. Jonathan Ryder (pictured left). Dr. Ryder will be transitioning to an instructor faculty position at UNMC. Congratulations Jonathan! "As the seasons change, sometimes they blur together, nearly indistinguishable from each other. Yet, some seasons have such stark contrast, it's hard to miss the transition. […]
Jun 28, 2022
A few last words from Dr. Clayton Mowrer
It was a joy to work with a group of physicians who were such advocates for us fellows and who truly helped us not only become better ID clinicians/researchers but helped us grow as humans.
Dr. Clayton Mowrer shares his last words on graduating from ID Fellowship
Jun 11, 2021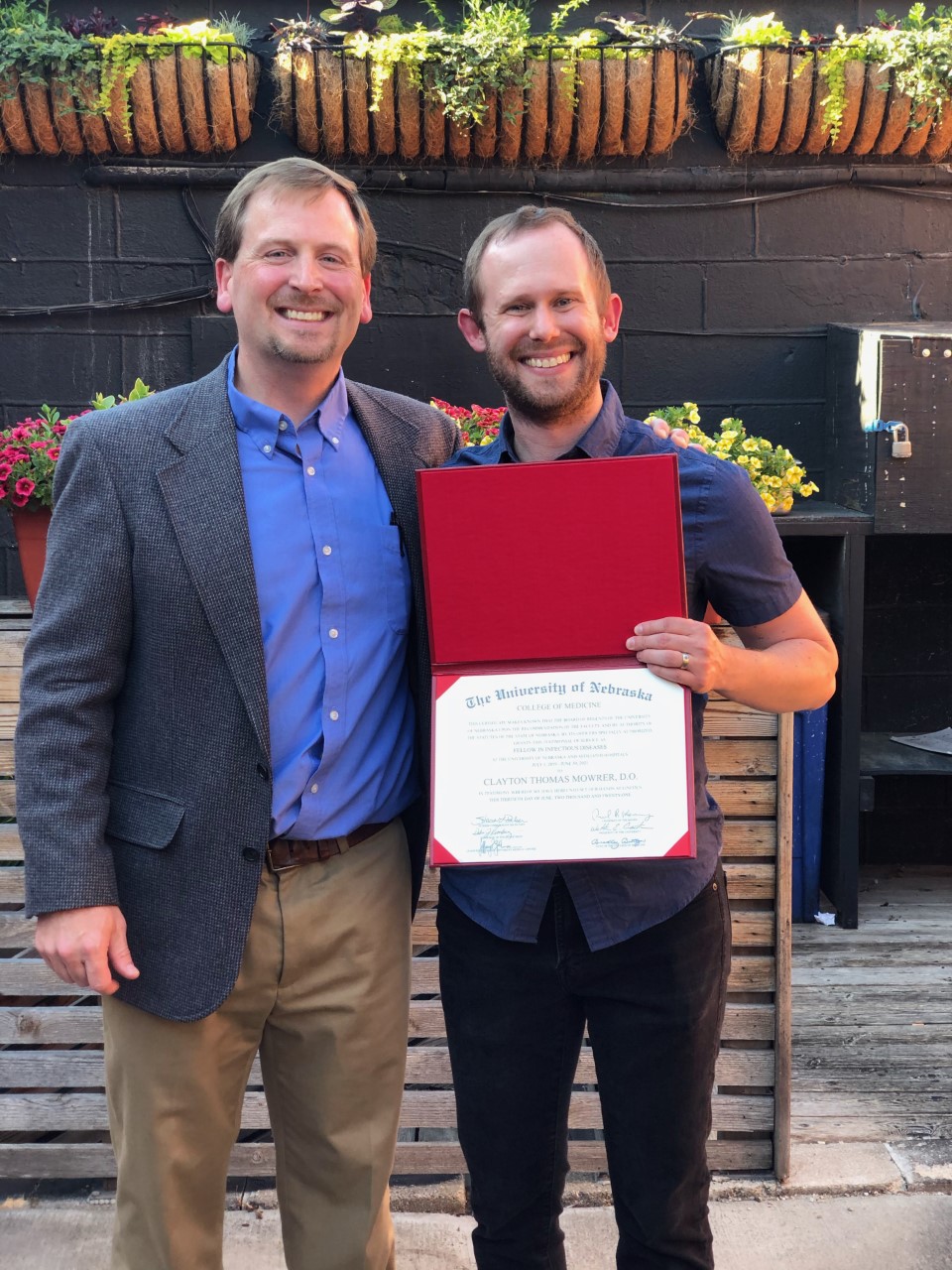 A few last words from Dr. Mark Ridder
I think in the end, I believe that training in infectious disease truly rounded out my education.
Dr. Mark Ridder provides some last words as he graduates from our fellowship
Jun 8, 2021