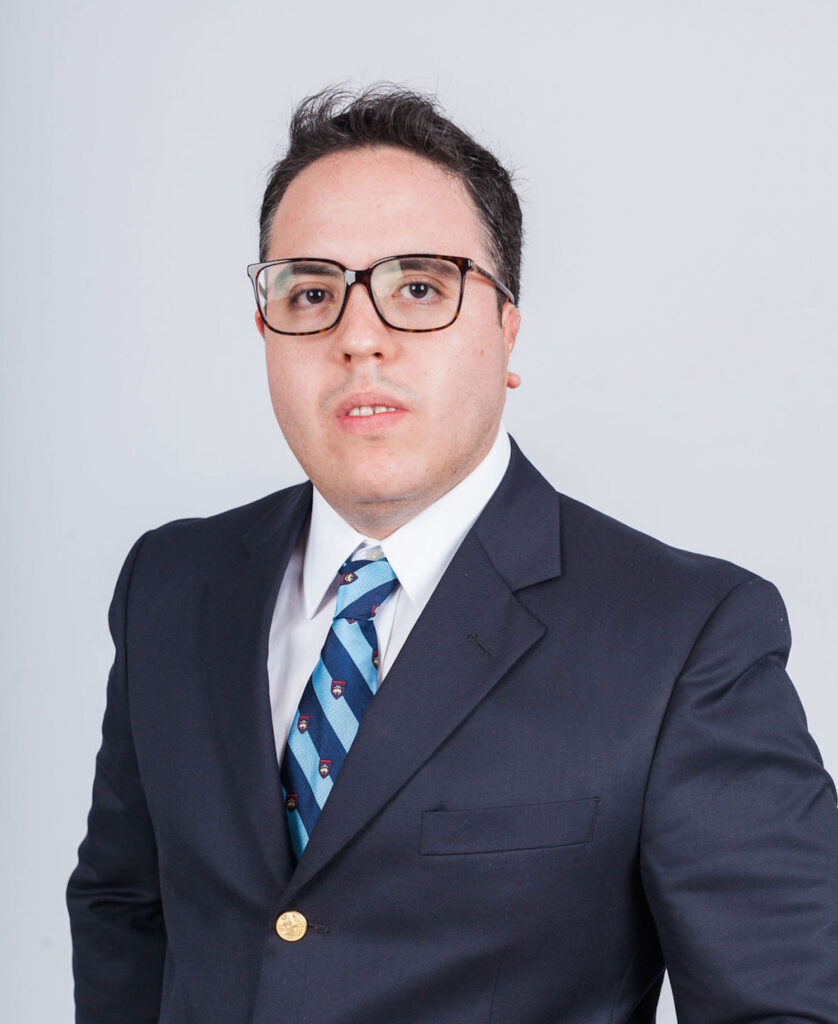 Dr. Juan Teran joins UNMC ID as an assistant professor and the medical director of the Nebraska Infection Control Assessment and Promotion Program (ICAP). He recently completed an ID fellowship at Boston University. Read on to learn more about this great new addition to the UNMC ID team. Congratulations Juan!
---
Tell us a little about your background in medicine.
I was born and raised in Quito, Ecuador and completed my medical education at Universidad Internacional del Ecuador. After obtaining my degree, I did a year of community medicine as a general practitioner in outskirts of Quito. That was my first exposure to ID by caring for diseases ranging from your bread-and-butter pathology like community-acquired pneumonia to more unique infections such as leishmaniasis and tuberculosis. With an enlivened interest for clinical medicine and ID, I moved to Florida where I completed my Internal Medicine Residency at the University of Miami/JFK Hospital in West Palm Beach. After three years in South Florida, I made my way northeast to Boston where I completed my fellowship in Infectious Diseases with a strong emphasis in Antimicrobial Stewardship.
One defining step in my career was completing an additional year of training in Infection Control and Hospital Epidemiology at the Boston VA Healthcare System. That year provided a great introduction to the inner workings of a hospital and all the work that goes behind the scenes to control and prevent health care-associated infections.
Tell us about your new position.
I'm joining UNMC as an Assistant Professor of Medicine in the Division of Infectious Diseases. Most of my work is dedicated to working with Nebraska ICAP as their new medical director. ICAP provides infection control and antimicrobial stewardship expertise to many healthcare settings, such as hospitals, dental offices, and dialysis centers, but also no non-healthcare settings, such as schools and daycares. I will also care for patients both in the inpatient and clinic settings.
Why did you want to work at UNMC?
I enjoy working in an academic setting where I get to learn from colleagues who are renowned experts in their fields. In addition, I really enjoy teaching medical students, residents, and fellows. Moreover, it is an honor to work at ICAP with an outstanding team that has provided such a positive impact on the state of Nebraska.
What about ID makes you excited?
I might be biased, but I love ID! I really enjoy the fact that I don't have to focus on a single organ or system but rather, I can take a holistic view of my patients. Within ID, not only do I have to understand my patient, but also track down the microbe involved. I really enjoy that detective work.
Tell us something interesting about yourself unrelated to medicine.
I come from a family of musicians and artists. In 2022 they awarded my family with the Guinness world record for Most Family Members in a Musical (sadly, I was not able to join them in Ecuador for that show). I always have music on in the background, and I enjoy playing the guitar in my free time.