The UNMC ID Division is launching Achieving Equitable Health Outcomes in Nebraska, a program to support Nebraska-based organizations in improving health equity in alignment with the Joint Commission's new priority. See the flyer below and check out this linked website for more information.
Interested in learning more? The first meeting is TODAY, June 21st, at 12pm.
---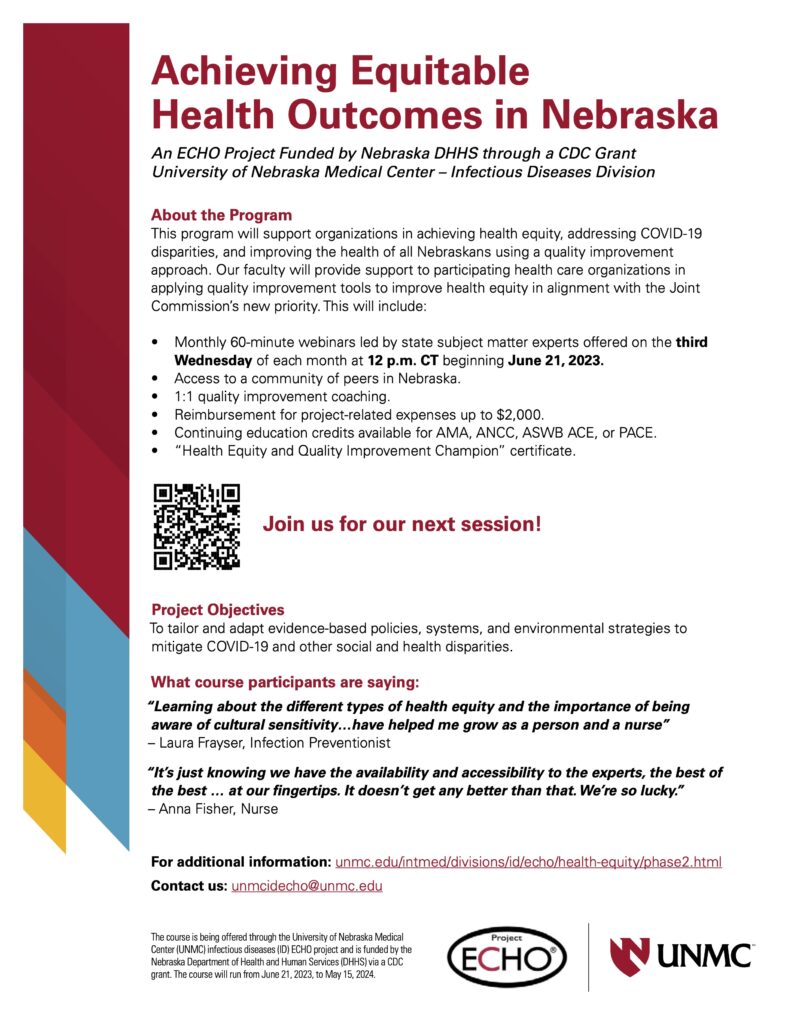 For more information, see https://www.unmc.edu/intmed/divisions/id/echo/health-equity/phase2.html.