March 12th-18th marks patient safety awareness week, an initiative intended to encourage everyone to learn more about healthcare safety. Protecting patient safety is one of the most important responsibilities of the healthcare system and all its members. This week serves to recognize those who further patient safety and spark conversation on how we can continue to improve.
---
Specifically, within ID, we have many people who take part in diverse roles that are integral to patient safety. Often times that work is not as well recognized or understood. In this post, we would like to highlight these roles and the wonderful people behind them who safeguard patient safety every day.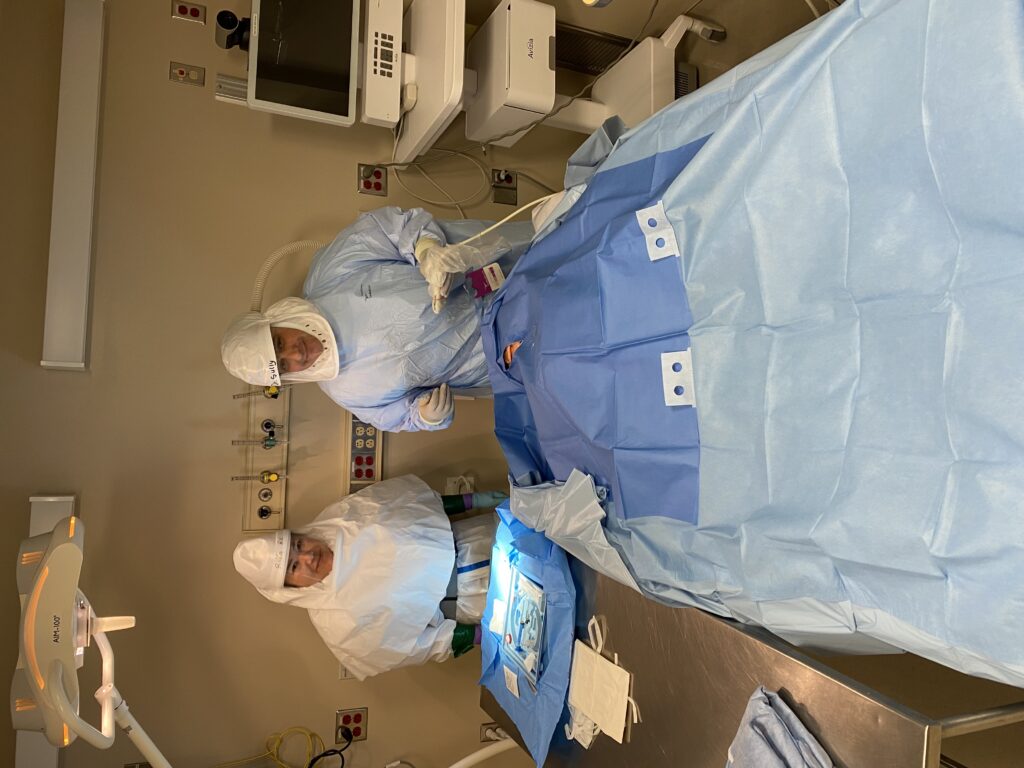 One prime example of this concerns the Nebraska Biocontainment Unit (NBU), which recently played a critical role in the response to the recent Mpox outbreak. The NBU leadership team responded swiftly when Mpox cases were on the rise across the US. The nursing team assembled an on-call schedule that provided 24/7 coverage to support local response which involved many of our nurses responding immediately and at all hours to be onsite and help with collecting specimens and managing waste so that our staff and other patients could be kept safe.
This support was available to Nebraska Medicine clinics, ED and inpatient areas as well as other healthcare systems in the Omaha metropolitan area. The focus of this clinical team was to provide guidance on patient care questions, review of spaces/workflows identified to provide isolation care, provide patient education, and collect specimens for laboratory testing. While responding to on-site requests, the team educated all staff involved in the care process to include patient communication and home care education, utilization of personal protective equipment, specimen collection, and cleaning and disinfection. In addition, the team answered emails and phone calls related to caring for patients suspected or confirmed to have Mpox. These activities greatly enhanced the safety for the staff, community, and patients seeking care during this outbreak.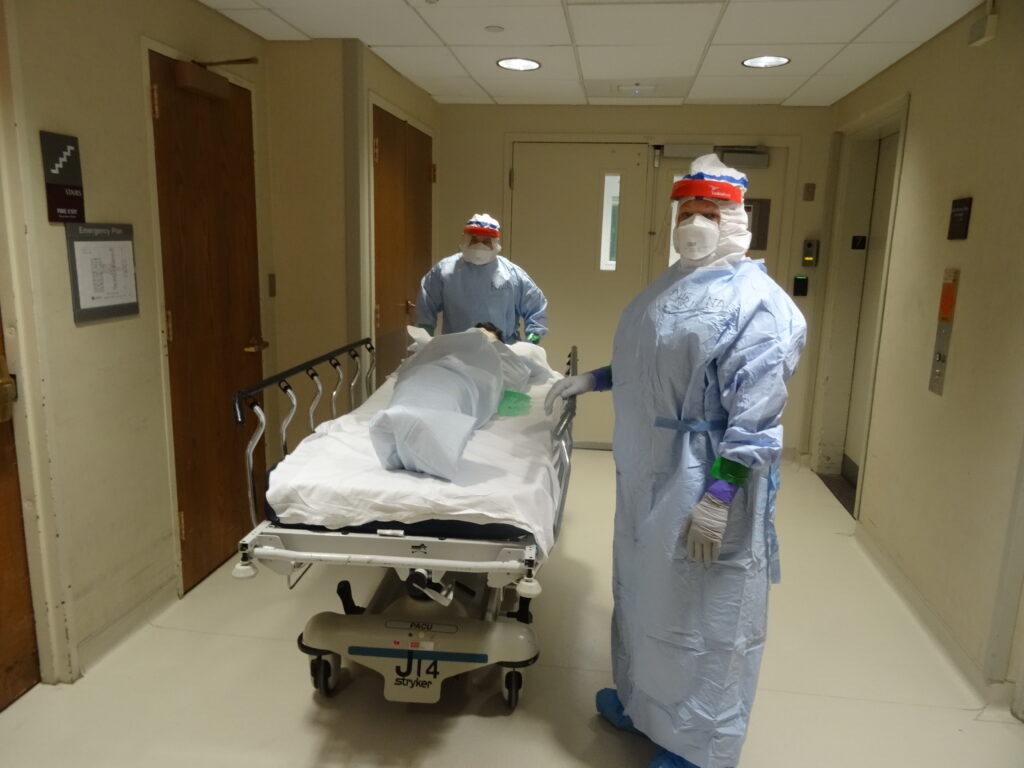 The focus of the NBU on training others to adequately and responsibly respond to infectious outbreaks is not an isolated event, but instead a core component of their mission. The NBU routinely collaborates emergency medical services to provide training and education on transportation and management of patients suspected or confirmed to have high consequence infectious disease. They provide quarterly trainings covering PPE utilization, ambulance preparation, and clinical skills. This level of collaborative preparedness increases special pathogen response capabilities and improves safety for the EMS providers and the patient in their care.
The NBU is just one great example of how patient safety is prioritized at UNMC ID. Thank you to all our contributing healthcare professionals who keep this crucial unit functioning for the safety of the community!