Since the beginning of the HIV pandemic, UNMC ID has provided expert clinical care to people with HIV (PWH) through the University of Nebraska Medical Center HIV Program and Clinic. Underscoring the great providers and researchers who work as a part of this team, many of our faculty members routinely publish their work in leading ID journals. See below for a quick synopsis of three recent publications from UNMC ID faculty exploring and reporting on HIV.
---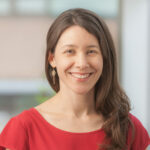 Dr. Sara Bares recently co-authored a publication which investigates the prevalence of functional impairment in PWH and its relation to cardiometabolic disease, a spectrum of conditions from insulin resistance to heart disease and diabetes, across different patient populations. They found that over 1 in 3 middle-aged and older PWH reported living with a functional impairment, globally. This rate was elevated in certain demographics as well as with certain treatment regimens and correlated with increased risk of cardiometabolic risk. Importantly, this work may help physicians better recognize and treat cardiometabolic disease in PWH. Read more here!
---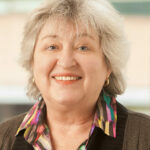 Dr. Suzan Swindells, along with many other UNMC researchers, also recently co-authored a publication assessing treatment strategies for HIV-associated tuberculosis. A four-month regimen of rifapentine and moxifloxacin has been reported to be successful in clearing tuberculosis infections, but how this treatment interfered with HIV medications, specifically efavirenz, was not previously known. The paper concludes that rifapentine is not only effective for HIV-associated tuberculosis treatments, but no dose adjustment of efavirenz is needed. See the details here!
---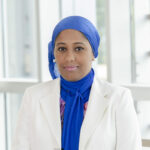 Lastly, Dr. Nada Fadul, along with UNMC co-authors Nichole Regan and Laura Krajewski, recently published an article examining the effect of a shift to telehealth visits during the COVID-19 pandemic on medical care for PWH. After analyzing 2298 HIV clinic visits from May 2020 through April 2021, they concluded that utilization of telehealth visits were similar across measured patient demographics and did not lead to reduced treatment success rates in PWH. This adds to the growing evidence of the utility of telehealth when conditions require it. See the full article here.