CDC has designated November 18-22, 2019 as US Antibiotic Awareness Week!  We are joining the CDC and many organizations around the world recognizing and promoting awareness for appropriate antibiotic use.
During #AntibioticAwarenessWeek, collaborative blog posts from UNMC ID/ASP and Nebraska ASAP will be published between November 18 and 22.
Check out these videos supporting the Antibiotic Awareness Week message, from our UNMC ID archives!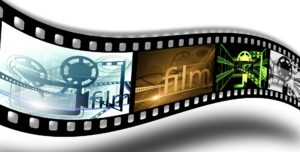 The CDC has suggested a list of activities and an informative toolkit to promote appropriate antibiotic use which include:
Highlight US Antibiotic Awareness Week on your website
Use Antibiotic Awareness Week to kickoff your stewardship program
Distribute tools and guidelines to employees, healthcare professionals, and the general public
Post social media messages and participate in the global Twitter Storm on Monday November 18 between 9:00-10:00 AM EST using the hashtag #USAAW19
Share information with your organization's membership through email or newsletters
Which of these activities will your facility adopt during Antibiotic Awareness Week? Need ideas? Check out this post from our Nebraska ASAP team and the CDC partner toolkit for links to resources!
We at UNMC ID/ASP and Nebraska ASAP and are excited about the upcoming Antibiotic Awareness Week during November 18-22. We hope you and your facility will fully participate in activities promoting appropriate antibiotic use.  Get more information about UNMC ASP and Nebraska ASAP