The Nebraska Medicine Antimicrobial Stewardship Program (ASP) invites you to participate in a research survey entitled: Use of Oral Antibiotic Therapy (OAT) for Definitive Treatment of Uncomplicated Bloodstream Infections (uBSIs): Opportunities for Antimicrobial Stewardship.
There are several studies describing successful use of oral antibiotics to treat bloodstream infections, but are clinicians actually using oral antibiotics for bacteremia? The purpose of this study is to evaluate clinician's use of oral antibiotics in bloodstream infections. This study has been evaluated by the UNMC IRB and deemed exempt (IRB # 488-19-EX).
You are eligible to participate in this research study because you may be a physician, pharmacist, advanced practice provider, or other clinician caring for hospitalized patients who may receive antibiotics.
If you are ever involved with prescribing antibiotics for hospitalized patients, you are eligible to complete this 5 minute survey.
The primary physical location of this study is Nebraska Medicine, but has been expanded to include clinicians outside of Nebraska Medicine using social media/digital dissemination.  You do NOT have to be employed by Nebraska Medicine to complete this survey.
Your participation in this survey is voluntary and your responses will be confidential and anonymous. There are no known risks to completing this survey. If you agree to participate, please fill out this survey, which should take less than 5 minutes to complete.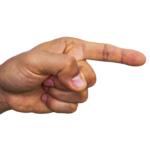 Survey Link: (https://unmcredcap.unmc.edu/redcap/surveys/?s=DDWHLKWNNL). This survey link can be forwarded, so feel free to forward this invitation to as many of your colleagues as possible (but please only take the survey once). 
For questions about the survey, contact Principal Investigator, Dr. Jasmine Marcelin (jasmine.marcelin@unmc.edu).
Thank you for participating!