Established by the Global Handwashing Partnership in 2008, Global Handwashing Day is celebrated each year on October 15 as a way to increase awareness and understanding of the benefits of handwashing with soap. Global Handwashing Day is an opportunity to get involved in creative ways to encourage people to wash their hands with soap at critical times.
The Infection Control & Epidemiology team took the opportunity to promote hand hygiene with our front line staff.  We prepared bags of cheery stickers saying "I cleaned my hands" and life saver candies.  The CDC "Life is better with clean hands" picture was enclosed in each sticker/candy bag with the following phrase:  Thank you for being a "Life Saver" at Nebraska Medicine".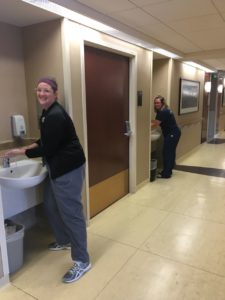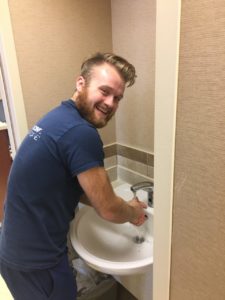 We asked our Leadership team to round in clinical areas and catch our front line staff/providers performing hand hygiene.  Our Dr. Linder, our CEO and Mr. Cory Shaw, COO also took bags of stickers and vowed to round in clinical areas.  When caught in the act, leaders thanked the staff member for being a "lifesaver" by performing hand hygiene, gave them a sticker and a life saver candy.  Many managers captured fun poses of their staff and shared them with Infection Control.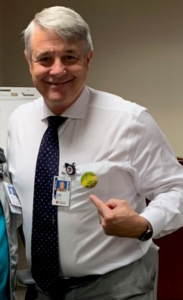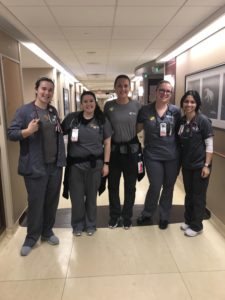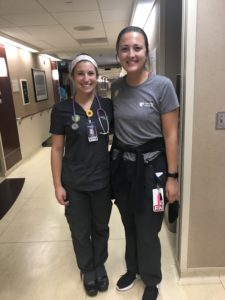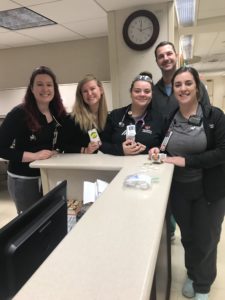 It was gratifying to see the teams have fun with it.  It was such a simple way to have fun at work but raise awareness about the importance of hand hygiene.
Written by Terry Micheels, MSN, RN, CIC; Manager of Infection Control & Epidemiology, UNMC/NM