The following was written by Dr. Salman Ashraf, co-Medical Director of the Nebraska Antimicrobial Stewardship Assessment & Promotion Program (ASAP):
Antibiotic Resistance is one of the most urgent threats to the public health. Overuse and misuse of antibiotics allows the development of antibiotic-resistant bacteria. Unfortunately, a significant proportion of antibiotic use in various healthcare settings continues to be unnecessary or inappropriate. About a third (30%) of all antibiotic use in hospitals and outpatient setting and up to 75% of antibiotic use in long-term care facilities have been found to be inappropriate. Antimicrobial stewardship programs (ASP) have been shown to be effective in decreasing inappropriate antibiotic use in all of these settings. However, there is a shortage of infectious diseases (ID) trained physicians and pharmacists who can assist healthcare facilities in such efforts, especially in heavily rural states such as Nebraska. Additionally, many of these facilities may lack the resources necessary to effectively implement an ASP.
The Nebraska Antimicrobial Stewardship Assessment and Promotion Program (ASAP) is funded by the Nebraska Department of Health and Human Services, Healthcare-Associated Infection Team through a CDC grant. It is closely affiliated with the nationally recognized ASP at Nebraska Medicine. The ASAP program employs ID trained pharmacists, ID trained medical directors and infection preventionists with extensive experience in establishing and running successful infection control and antimicrobial stewardship programs. The goal of ASAP is to promote effective use of antimicrobials and improve patient outcomes throughout the state of Nebraska by collaborating with local clinicians, pharmacists, infection preventionists and other health care workers. The team is working diligently to establish effective ASP in all healthcare facilities, especially those that lack the expertise to develop or improve these programs on their own.

The highlights of Nebraska ASAP initiative include:
• Assessment of ASP in various health care facilities
• Identification of facility-specific gaps along with provision of recommendations for improvement
• Provision of ongoing support for antimicrobial stewardship efforts in recruited acute and long-term facilities through an innovative model of remote coaching (utilizing video-conferencing service)
• Development of tools and templates to facilitate implementation of ASP in various healthcare settings
• Development of patient and provider educational resources related to appropriate antibiotic use
• Collaboration with regional organizations and healthcare facilities on educational efforts to improve antibiotic prescribing practices in outpatient setting
• Provision of expert guidance related to ASP development and maintenance for all healthcare facilities that reach out with questions (in addition to assisting healthcare facilities in Nebraska, the team also answer questions sent to us by facilities and organizations from neighboring states or other parts of the country).
Notable achievements of Nebraska ASAP initiative include:
• Currently providing expert guidance to 24 facilities in the state (10 acute-care Hospitals and 14 long-term care facilities)
• Created a website focused on promoting ASP in healthcare facilities by providing tools and templates specific to the different healthcare settings
• Since its inception in August 2017, the Nebraska ASAP website has been visited by over 5000 users both nationally and internationally and has earned the reputation of a national resource for facilities looking into developing or improving their ASP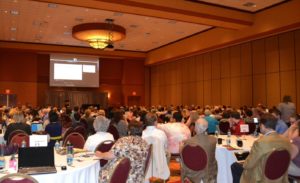 • Organized the inaugural "Antimicrobial Stewardship Summit" for the state of Nebraska on June 1st 2018 to provide education to ASP program leaders (over 250 healthcare workers attended the summit)
• Established the Nebraska ASAP YouTube Channel in February 2018 that hosts all the educational videos developed by the team (almost 2500 views of the videos have been reported in this short time frame).
• Shared our findings and experience with healthcare community at various national meetings (these presentations are available online here
• Piloted an educational intervention in 10 primary care clinics that resulted in a 25% decrease in antibiotic prescribing for acute bronchitis (further analysis is ongoing and the results will be shared with healthcare community soon)
Upcoming activities of Nebraska ASAP initiative include:
• Introducing a CME educational activity for providers of outpatient clinics and urgent care centers. The course will be launched in the next couple of months. Outpatient clinics and urgent care centers who want to partner with ASAP can reach out to us in advance to make sure they have a guaranteed spot when the activity goes live: Further information can be found at online here
• Organizing the 2019 Antimicrobial Stewardship Summit that will focus on the needs of acute-care, long-term care and ambulatory-care settings. The summit will not only provide guidance on how to establish ASP but also provide education on evidence-based management of common infections in various healthcare settings. To receive news on important new website contents or upcoming events sign up for updates here
• Continue to recruit for remote coaching on antimicrobial stewardship (only a few spots left). Healthcare facilities that are interested in partnering with antimicrobial stewardship experts to assist their local ASP team can find more information on the following link: