Our Antimicrobial Stewardship Program (ASP) at Nebraska Medicine has been in place since 2004. Over the years our program has changed and improved sought to expand and improve its approach with the goal of providing extraordinary care to our patients. Rather than an overly restrictive practice, our program has we have emphasized constant regular communication with our clinicians through a robust audit-and-feedback program. Physician medical directors are Drs. Trevor Van Schooneveld, Jasmine Marcelin and Erica Stohs, (who recently joined our program this summer). Our Pharmacy Coordinator is Scott Bergman PharmD.
Over the last year, our ASP team has collaborated with the microbiology laboratory, hospital clinical effectiveness team and sepsis taskforce to implement some changes with goals of improved patient care.  In June 2018, we hosted the inaugural Nebraska Antimicrobial Stewardship Summit, where experts spoke on various aspects of ASP.  This has led to multiple outreach conferences where members of our ASP team have been invited to speak and counsel medical centers on their ASP development.
Diagnostic stewardship has become an integral part of our ASP. We implemented a hard stop in the electronic medical record to prevent inappropriate ordering of the gastrointestinal pathogen panel and saw significant decreases in inappropriate use with associated cost savings (Presented at #IDWeek2018). Similar interventions are underway for decreasing inappropriate respiratory pathogen panel ordering and C. difficile testing.  A larger C. difficile reduction project is ongoing hospital-wide, and antimicrobial stewardship plays a significant role in this.  Additionally, we have updated several clinical guidance documents including alternatives to vancomycin + pipercillin/tazobactam combination therapy to avoid renal injury, skin & soft issue infections, and published an approach to inpatient allergy management.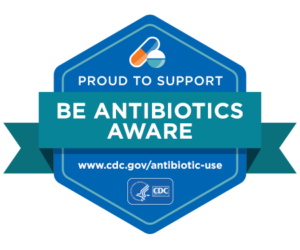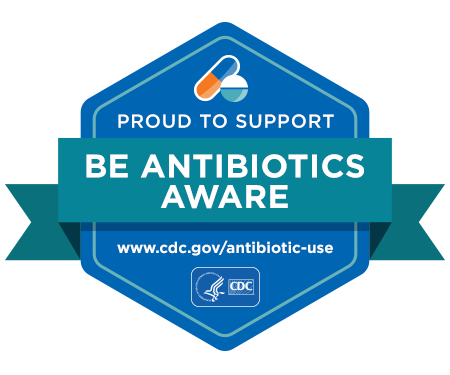 We are also focusing efforts on Outpatient Antimicrobial Stewardship. While this program is still in its nascent stages, in collaboration with Nebraska ASAP we have developed a series of resources for antimicrobial stewardship in the outpatient setting including educational modules. The program goals are to reduce unnecessary antibiotic prescribing in the ambulatory setting throughout the Nebraska Medicine network.
Finally, the stewardship team has been working the Nebraska Medicine Sepsis Committee to assist in developing a management strategy for this common and highly lethal condition.  Initial work focused on sepsis recognition and implementation of screening to identify patients for early intervention.  This was highly successful with a 47% decrease in sepsis mortality at Nebraska Medicine between 2014 and 2016.  With the recent introduction of new sepsis definitions the Sepsis Committee elected to implement these new definitions to better focus aggressive care on those patients most likely to benefit from it. In addition, the current nurse screening protocol is being replaced this month with an advanced sepsis early warning model which mines large amounts of data available in our electronic record to more accurately identify patients at risk of developing sepsis.
Over the years the mission of the ASP at Nebraska Medicine has not changed, but our methods and activities have expanded to meet the challenges of our ever changing healthcare landscape.
Keep looking for updates to clinical guidance on our website!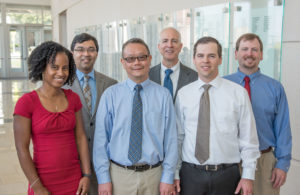 Content courtesy Dr. Trevor Van Schooneveld and Dr. Jasmine Marcelin
El F L e KTAO