Fellowship application season is nearing and as the Program Director for our ID fellowship, I wanted to highlight a few of the great things about our program.  Our fellows have a robust clinical experience that includes not only the typically complex patients seen at a tertiary referral center, but also includes extensive experience caring for immunosuppressed patients.  In addition to our General ID service, we have two separate immunocompromised services that care for oncology and solid organ transplant patients.  New this year we are adding an orthopedic infectious diseases rotation where fellows will gain dedicated experience managing these complex patients.  The faculty at UNMC are nationally recognized experts in their field, but are also very approachable and devoted to the education and success of trainees.  In addition to our inpatient experiences, fellows gain knowledge in HIV/AIDS management working in our multidisciplinary HIV clinic which cares for over 1200 persons with HIV.
An important part of fellowship is developing skills in interpreting and performing research and we provide our fellows with a 6 month mentored research experience centered on their career goals.  A research committee assists fellows in mentor identification and project development.  Fellows also participate in a two-week research training program provided by UNMC.  Fellows have the opportunity to be mentored by well-known experts in a variety of areas including HIV/AIDS, immunocompromised hosts, orthopedic infections, hospital epidemiology, antimicrobial stewardship, critical care infectious diseases, and biopreparedness.
As new career opportunities develop for ID physicians we have worked to provide our fellows with the skills to engage in these fields.  UNMC ID fellows receive extensive experience in the area of infection control and antimicrobial stewardship.  UNMC also offers the opportunity to stay for an option third year to further develop a research portfolio or to add a critical care medicine fellowship.  My goal as a program director is to provide fellows with an educational experience that provides them with skills and knowledge to make them successful in whatever career path they choose.  The opportunities available to ID physicians continue to expand and I hope you will consider UNMC ID.  If you are interested in more information, please feel free to visit our website and/or contact me.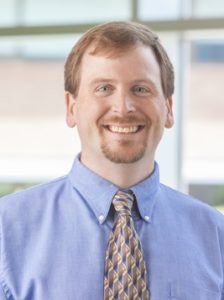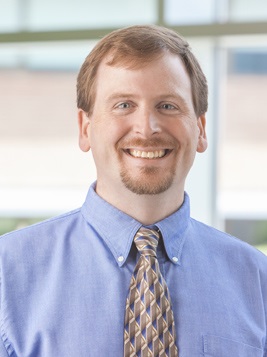 Dr. Trevor Van Schooneveld
Program Director, Infectious Diseases Fellowship
Medical Director, Antimicrobial Stewardship Program
University of Nebraska Medical Center
985400 Nebraska Medical Center
Omaha, NE 68198-9400
Email: tvanscho@unmc.edu