As mentioned on Monday, patient safety is a primary focus of our work, particularly in Infection Control and Epidemiology. To really highlight the commitment to this initiative, we wanted to share a series on what patient safety means to us and a few examples of how we have implemented that into our work.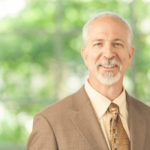 Per Dr. Mark Rupp,  Division Chief and Medical Director of Infection Control & Epidemiology:
Patient safety, is the very reasonable expectation from our patients, that although in healthcare we do things that are inherently dangerous, we minimize the risk of harm as much as is possible.  Quite simply, we eliminate preventable harm.
In the Infection Control and Epidemiology Department our whole effort is dedicated toward minimizing the occurrence of healthcare associated infections (HAIs). 
In recent years at Nebraska Medicine we have taken aggressive measures to decrease central line associated bloodstream infections (CLABSI) and catheter-associated urinary tract infections (CAUTI).  We emphasize horizontal interventions which are measures that impact all patients or broad groups of patients – examples of horizontal interventions are hand hygiene, chlorhexidine bathing, and environmental cleaning and disinfection.  At the present time we are in the middle of a campaign to decrease infection due to Clostridium difficile and launching programs to further limit infections following surgery (surgical site infections).  Much of the work we do is behind the scenes and includes making sure the air is safe, the water is free of pathogens, and systems to provide clean and sterilized instruments and devices are working properly." 
Dr. Angela Hewlett, Medical Director of Clinical Operations for the Biocontainment Unit,  Associate Medical Director of Infection Control & Epidemiology and Director of Infectious Diseases Outpatient Clinic said: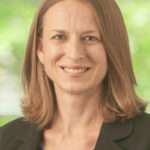 To me, 'patient safety' is the practice of doing everything we can to prevent harm from coming to our patients.  Patient safety protocols should be based on the best available scientific evidence and always be accompanied by education (for healthcare workers as well as patients).
 Examples:
After it was noted that patients with fractures were placed on a variety of antibiotic regimens in an effort to prevent infections, I worked on a collaborative project with the Department of Orthopaedic Surgery to standardize antibiotic recommendations for patients with fractures.  We created an Epic order set, and conducted educational sessions with multiple physician groups, including the Emergency Department, Trauma Surgery and Orthopedics.  This evidence-based protocol will help with patient safety by ensuring that patients are receiving appropriate antibiotics and dosing for an appropriate amount of time. 
 Chlorhexidine (CHG) bathing is a modality that has been shown to decrease healthcare-associated infections, and is a standard practice for all inpatients at UNMC.  Dr. Andrea Green and I created a survey of nursing staff to determine what barriers exist in regards to CHG bathing of patients.   We used the information generated from the survey to create education on the benefits of CHG bathing in an effort to increase compliance with this practice. 
Kim Hayes, RN and Infection Preventionist added her perspective with: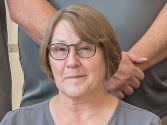 What does patient safety mean to me?  First and foremost, we must not harm our patients during the course of their treatment, either in our cares or with our devices.  We must be mindful that our patients were not always as we see them and their families have the expectation that we will keep them safe and not let harm come to them while they stay with us.
Two projects that I have been involved with were the CAUTI reduction team during which every nurse/tech in the facility was instructed in catheter insertion and appropriate catheter cares, supply lines were standardized and we updated our devices(sterile piston irrigation set).  The second was moving from the outdated split septum IV infusion sets and connectors to meet the industry standard with the needleless sets and connectors.  This was an enterprise wide change that touched every department and made IV treatment safer.  Alligator clips no longer popped off and infused medications into the bed linens, needles were no longer used in the system, so nurses are safer today as a result.  
Learn more about ID and Infection Control at UNMC.