On February 14, 2017, led by our Division's own Social Media Maven Dr. Kelly Cawcutt, we launched our UNMC Infectious Diseases Blog with a welcome post. 365 days, 134 posts, and almost 14,000 views later, we are still here! We have introduced our faculty, shared thoughts on why ID is special to us, recruited for and filled open positions (including 2 amazing fellowship matches), celebrated faculty/staff achievements and involvement in medical education, commented on conference proceedings and dived into important themes like Antimicrobial Stewardship and HIV Awareness.
Here are further thoughts from Dr. Cawcutt and Dr. Rupp on the blog and it's impact.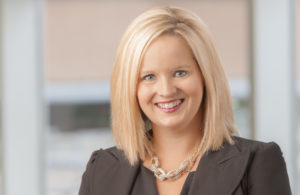 When we first started the blog, it was because so many of our colleagues, current and future trainees, and patients are on social media now. Our medical journals, national organizations and world-renowned experts are posting, commenting and bringing academic medicine into a realm that is both approachable and searchable, by anyone and everyone. We wanted to create an online presence to share all of the amazing work being done in our Division, provide expertise, and networking opportunities in the conversations surrounding Infectious Diseases, Antimicrobial Stewardship, Infection Control and training the next generations of medical practitioners. Gone are the days of the proverbial "ivory towers" and inaccessible experts. Thank you all for contributing, following, subscribing and sharing. Without all of you, this blog would not still remain today. – Dr. Kelly Cawcutt, MD, MS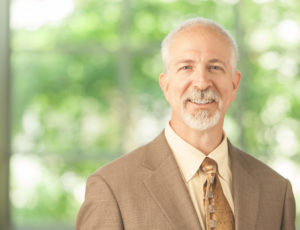 Happy Birthday ID Blog! – Dr. Mark Rupp MD (Professor of Medicine and UNMC ID Division Chief)
One year ago, with leadership supplied by Dr. Kelly Cawcutt, the UNMC ID Blog was launched.  It has been a terrific success with a large number of regular followers.  In the fall of 2017, we further expanded our social media presence by posting to Twitter.
Why is UNMC ID stepping into social media?  Several reasons:
UNMC ID is full of talented people who are doing terrific things and we want folks to be aware of who we are and what we do. Social media is just one way to get the message out. 
We hope that by expanding our reach and touching more people, we will increase awareness of UNMC ID, resulting in a greater number of persons who "catch the ID fever" and go into ID as a profession.
We hope the blog increases awareness of studies and projects that we are conducting, resulting in increased participation by patients who need cutting-edge treatments and collaboration with colleagues who can carry the work forward.
On a broader level, the UNMC blog increases knowledge of science in general, and microbiology and ID in particular.
In this era of "fake news", "alternative facts", and "talking-head experts", we hope our readers learn to trust the UNMC ID Blog as a place to get reliable information on ID issues that are important in our own locale from our own local experts.
Thank you for your support over the last 12 months, and continued support as we forge ahead. We have a lot planned for the coming months, so stay tuned for new themes, journal article commentaries, and follow us on twitter @unmc_id.