Education is critical in prevent of infection and UNMC and Nebraska Medicine continue their global efforts.
A team recently traveled to Lagos, Nigeria – a city of 20 million people for such a purpose. They visited the 68 Nigerian Army Reference Hospital, Yaba in Lagos with two days of workshops/education with various leaders and clinical staff from the Army hospital.  Education efforts touched on various topics such as infection prevention and control; PPE; waste management; our Nebraska Biocontainment Unit among other topics.  Attending were Shelly Schwedhelm, MSN, RN, NEA-BC; Dr. Dele Davies, MD, MHCM; and Dr. John Lowe, PhD from UNMC.  Others attending included USAMRIID infectious disease physicians, an infectious disease MD from Singapore who shared their SARS experience and one from South Korea who shared details of their MERS experience.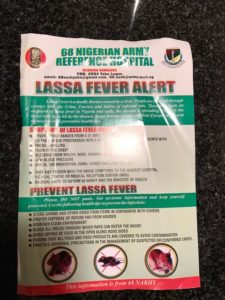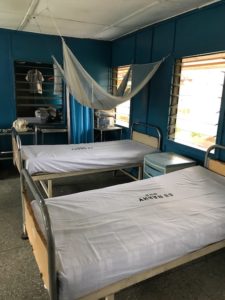 Learn more about education efforts here.