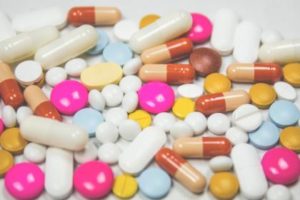 According to the CDC, each year in the US, at least 2 million people become infected with bacteria that are resistant to antibiotics and at least 23,000 people die as a direct result of these infections. Inappropriate antibiotic use is an important driver for development of drug resistant bacteria. Antibiotic misuse is prevalent in all health care settings including acute care hospitals, outpatient centers and long-term care facilities. Studies have found that 40% to 75% of antibiotic use may be inappropriate or unnecessary in the nursing homes. The Centers for Medicare and Medicaid Services (CMS) is now requiring all long-term care facilities to develop an antimicrobial stewardship program to promote appropriate antibiotic use in these facilities.
This year at the annual meeting of AMDA-The Society for Post-Acute and Long-Term Care Medicine, a 90-minute session was dedicated to help the medical directors, other clinical practitioners, and nursing home administrators in developing an antimicrobial stewardship program in their facilities.
Dr. Muhammad Salman Ashraf, who is an associate professor in the division of infectious diseases at the University of Nebraska Medical Center along with other colleagues from AMDA infection advisory committee reviewed the effectiveness of various previous and current nursing home antimicrobial stewardship programs. They introduced the attendees to the available resources and tools (link to CDC website here) that can be utilized to develop such a program and provided important tips to implement those tools. Approximately 300 or more attendees joined this session, which was very well received. Dr. Ashraf feels very optimistic about reduction of antibiotic misuse in the post-acute and long-term care facilities after looking at the positive attitude of the attendees towards tackling this problem.
Content Courtesy of Dr.  Ashraf.