Dr. Andrea Green on "Why I Love ID"
Let me count the ways!  I like that we are not limited to just one organ system.  I like investigating difficult cases and solidifying a diagnosis.  I like that we can treat and for the most part, cure patients of their infections.  I like guiding other clinicians with appropriate anti-infective use. To me, it is the most interesting, challenging, dynamic and rewarding field in medicine and I feel privileged to be a part of it.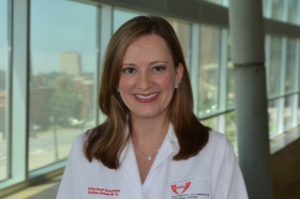 See more about Dr. Green and the UNMC ID Division here.