The following content was provided by Valentina Orduna, a medical case manager at the Specialty Care Clinic. She joined the HIV/Infectious Diseases team in May 2017 after already working for Nebraska Medicine for 16 years. At Nebraska Medicine, she started as a Pharmacy Technician for 10 years, three years as a Pharmacy Financial Counselor, and three years at the Peggy Cowdery Clinic as a New Patient Coordinator. Valentina is bilingual in Spanish and English. She is devoted and passionate about assisting in the medical field and helping the community.
---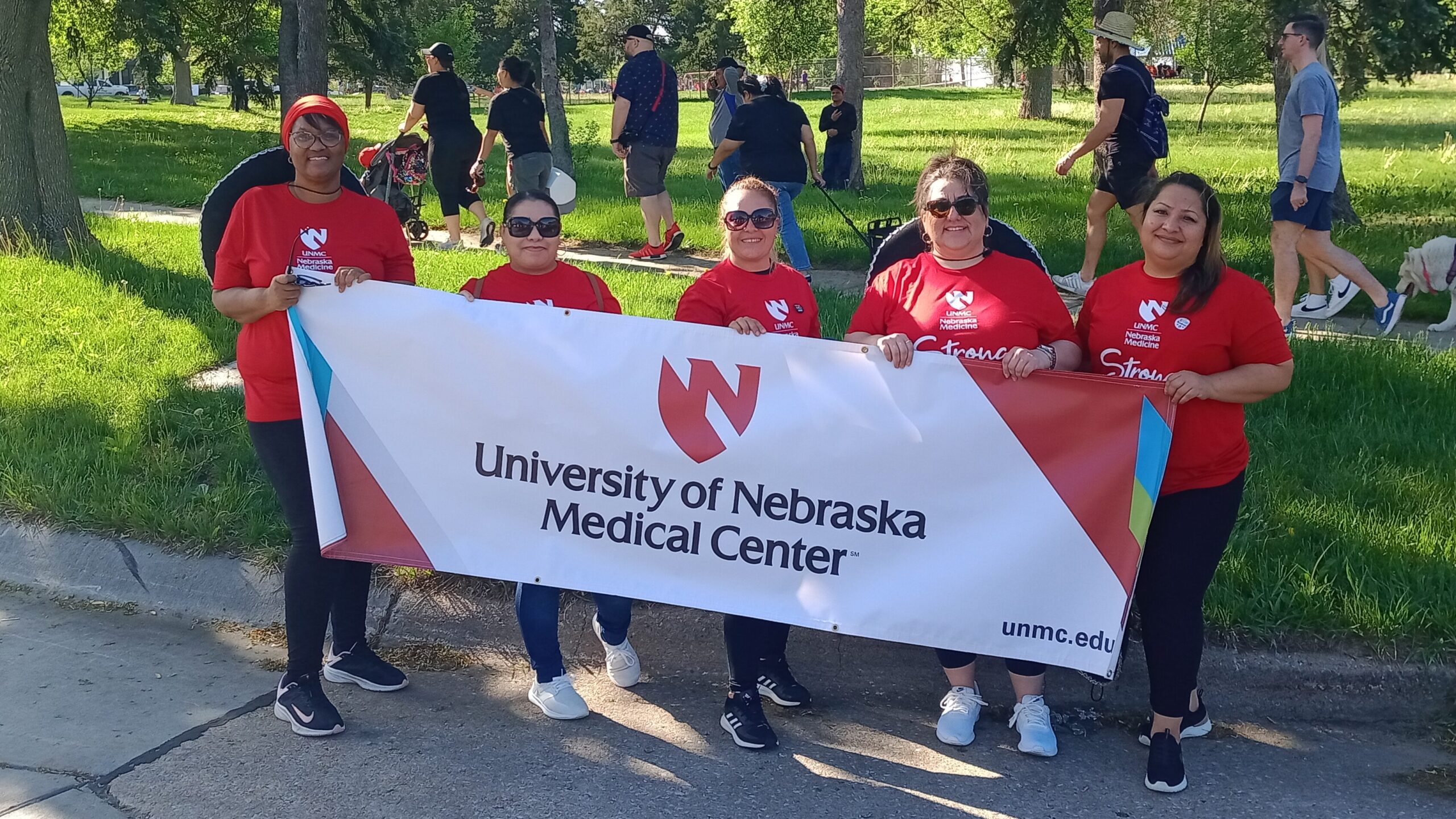 Earlier this month, UNMC ID's Specialty Care Clinic participated in the annual Cinco De Mayo festivities, using this opportunity to spread awareness and education about HIV. Read on for Valentina's report from this great community outreach event.
---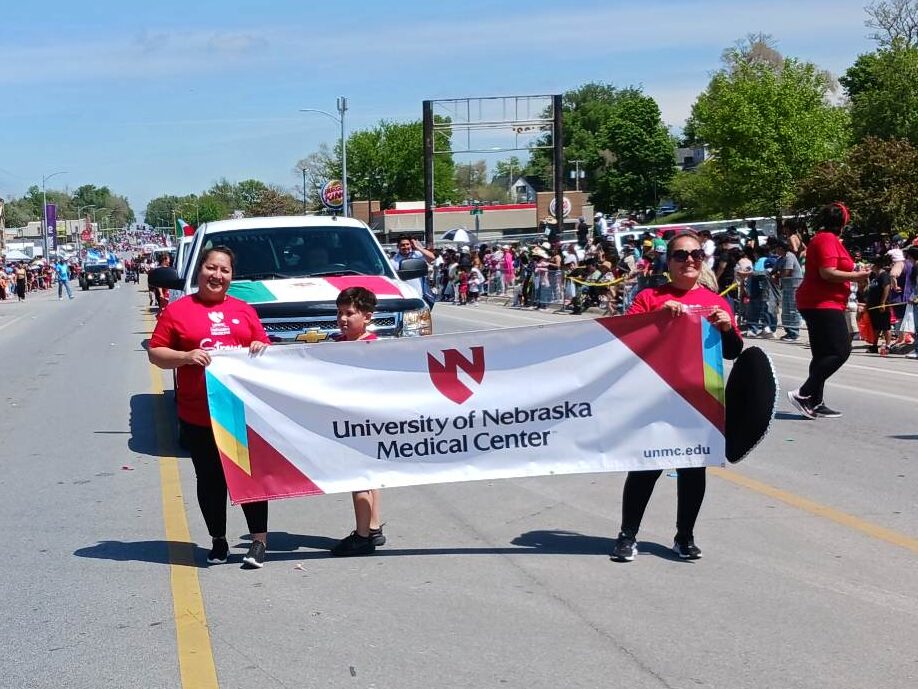 "Earlier this month we celebrated Cinco De Mayo in South Omaha. Brief information about Cinco De Mayo: this event is NOT Mexican Independence Day. Cinco de Mayo celebrates the date of the Mexican army's May 5th, 1862 victory over France at the Battle of Puebla during the Franco-Mexican War. Although this event is not celebrated much in Mexico (except in Puebla), in the United States, Cinco de Mayo is a big celebration.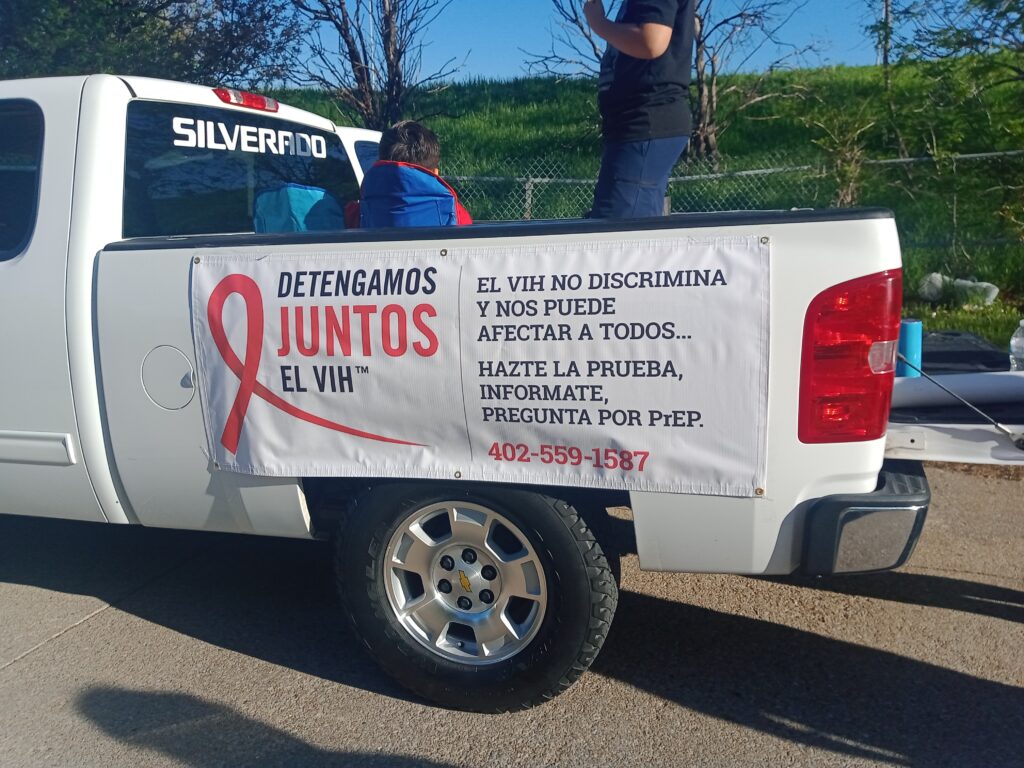 In Omaha, the event runs for three days and attracts about 200,000 people to South Omaha. Each year the Specialty Care Center (SCC) tries to participate in either the health fair or the parade. This year we participated in the parade to bring HIV awareness and education to the community. From my experience working with mainly Hispanic patients, there is still a lot of stigma about HIV and how it is transmitted. We wanted to bring basic information about how HIV is transmitted and how it is not transmitted. I'm thankful for the support of everyone at the SCC who helped me make the participation in this event a success and I'm looking forward to future participation in different events in the Hispanic community. "
– Valentina Orduna, bilingual medical case manager, Specialty Care Clinic – Nebraska Medicine