This post is part of a series on Antibiotic Awareness Week 2022.  For more information, check out the full post on the Nebraska Antimicrobial Stewardship Assessment and Promotion Program (ASAP) blog.
---

Antimicrobial resistance rates continue to increase in hospitals across the United States. One of the five CDC core actions to combat the spread of antimicrobial resistance is improving the use of antimicrobials. Studies show that providing timely and reliable feedback of information to clinicians regarding their prescribing practices, such as through antimicrobial usage reports, can improve appropriateness of antimicrobial use.
The NHSN AUR Module provides a mechanism for facilities to report and to analyze antimicrobial use and/or resistance data to inform benchmarking, reduce antimicrobial resistant infections through antimicrobial stewardship, and interrupt transmission of resistant pathogens at individual facilities or facility networks.
Reporting antimicrobial use and resistance data will be included in the Public Health and Clinical Data Exchange Objective as a required measure for CMS beginning with the EHR reporting period in CY 2024. As of 2021, only 13 of 54 (24%) eligible facilities in Nebraska report antibiotic use data to NHSN.
Visit the Nebraska News – ASAP (nebraskamed.com) to learn more.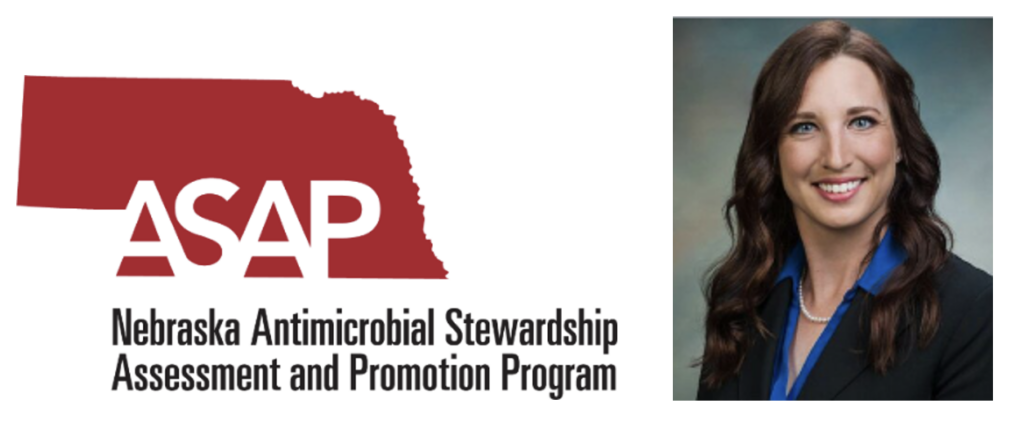 Written by Jenna Preusker, Pharm.D., BCPS
Nebraska ASAP Pharmacy Coordinator