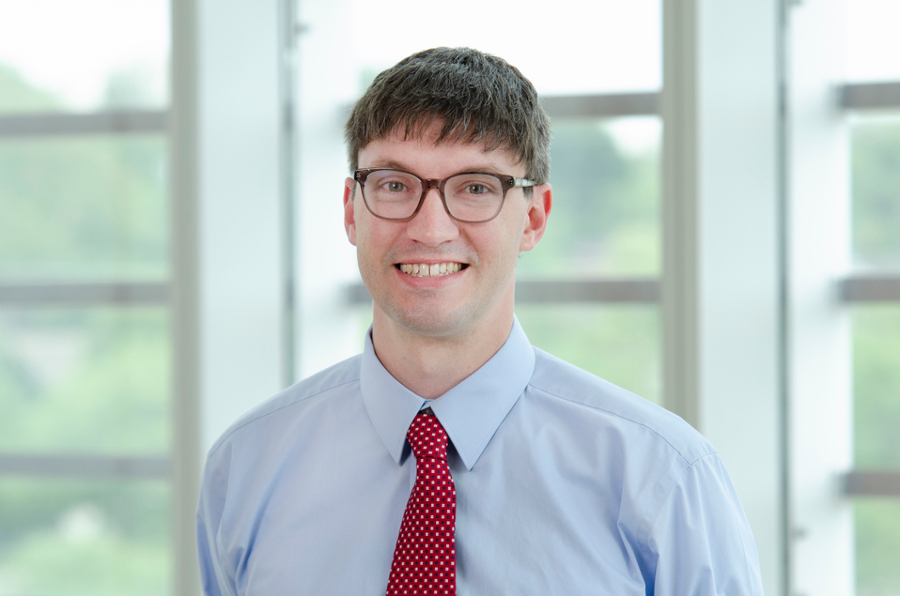 The following content was provided by Dr. Jonathan Ryder who, along with Dr. Cortés-Penfield, recently authored a fantastic article on this content in the journal Clinical Infectious Diseases.
Infectious diseases clinicians have nightmares when thinking about necrotizing fasciitis and toxic shock syndrome from group A streptococcus (GAS), given the rapid progression and high mortality. Since the 1950s, evidence emerged that penicillin alone was inadequate for these infections.[1] Clindamycin, which has antitoxin effects against GAS, emerged as a potential adjunctive antibiotic in the 1980s with clinical evidence of benefit being published in the late 1990s.[2, 3] However, the rising rates of clindamycin resistance in GAS, as high as 29.2% in 2020 in the US (Figure 1), bring to question whether clindamycin remains effective for the treatment of these severe infections.[4]
Recently, Dr. Nicolás Cortés-Penfield and I published a viewpoint article in Clinical Infectious Diseases critically analyzing the existing literature to determine the pros and cons of using clindamycin versus linezolid for necrotizing soft tissue infections and toxic shock syndrome due to GAS.[5] I outline the salient points of this debate below:
Pros of Clindamycin:
Preponderance of clinical data demonstrating the benefit of adjunctive clindamycin in our meta-analysis, demonstrating an odds ratio of 0.45 favoring clindamycin compared to no clindamycin across 8 retrospective studies
Resistance to clindamycin, when used with penicillin as a primary treatment, is not definitively correlated with worse clinical outcomes, although this area warrants further study given low-quality evidence
Cons of Clindamycin:
Rising resistance rates are highly concerning for a decrease in the effectiveness of clindamycin, including one study showing an increased risk of amputation with clindamycin-resistant isolates
Associated with a high risk for Clostridioides difficile infection
Pros of Linezolid:
GAS remains universally susceptible to linezolid, so there are no concerns with resistance to this treatment
Linezolid can replace empiric use of vancomycin for methicillin-resistance Staphylococcus aureus. This may decrease risk of acute kidney injury associated with vancomycin
Linezolid has a low risk of C. difficile infection and may even be protective
Cons of Linezolid:
There is minimal comparative literature between clindamycin and linezolid. Two small studies have not demonstrated a difference in mortality between the two drugs
Linezolid is slightly more expensive than clindamycin, but the net benefits of linezolid may outweigh these cost differences
In summary, the rise of antimicrobial resistance necessitates re-evaluation of our current therapies. Local resistance rates of clindamycin for GAS should be evaluated and may warrant re-consideration of the optimal antibiotic regimen for these serious infections, as linezolid retains its effectiveness. Further studies comparing clindamycin and linezolid are highly desirable, as we adjust to threats from antimicrobial resistance.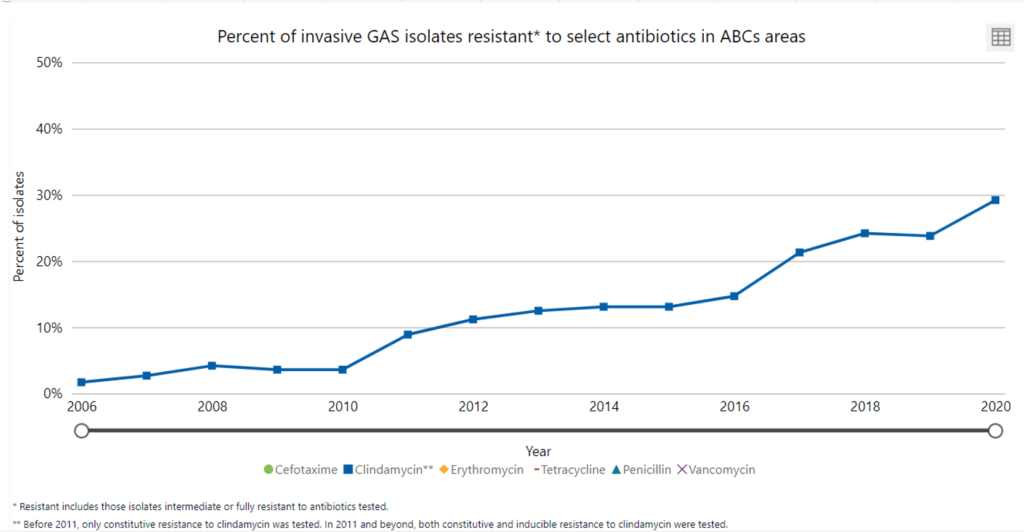 Figure 1: Clindamycin Resistance in Group A Streptococcus (GAS) Isolates in the United States per the Centers for Disease Control's Active Bacterial Core surveillance (ABCs)[4]
---
References
1. Eagle H. Experimental approach to the problem of treatment failure with penicillin. I. Group A streptococcal infection in mice. Am J Med 1952; 13(4): 389-99.
2. Stevens DL, Gibbons AE, Bergstrom R, Winn V. The Eagle Effect Revisited: Efficacy of Clindamycin, Erythromycin, and Penicillin in the Treatment of Streptococcal Myositis. Journal of Infectious Diseases 1988; 158(1): 23-8.
3. Zimbelman J, Palmer A, Todd J. Improved outcome of clindamycin compared with beta-lactam antibiotic treatment for invasive Streptococcus pyogenes infection. Pediatr Infect Dis J 1999; 18(12): 1096-100.
4. US Centers for Disease Control and Prevention. ABCs Bact Facts Interactive Data Dashboard: Group A Streptococcus. Available at: https://www.cdc.gov/abcs/bact-facts-interactive-dashboard.html. Accessed October 14, 2022.
5. Cortés-Penfield N, Ryder JH. Should Linezolid Replace Clindamycin as the Adjunctive Antimicrobial of Choice in Group A Streptococcal Necrotizing Soft Tissue Infection and Toxic Shock Syndrome? A Focused Debate. Clin Infect Dis 2022.
jqJpzoybuc SMpy UtEN