Rounding out the introductions to our recent ID faculty additions, we welcome Dr. Subhadra Mandadi to UNMC. Dr. Mandadi completed her residency training in Internal Medicine at Hurley Medical Center and fellowship in ID at the University of Buffalo. She joins us as an assistant professor working on the Community ID service line. Read on to learn more about Dr. Mandadi!
---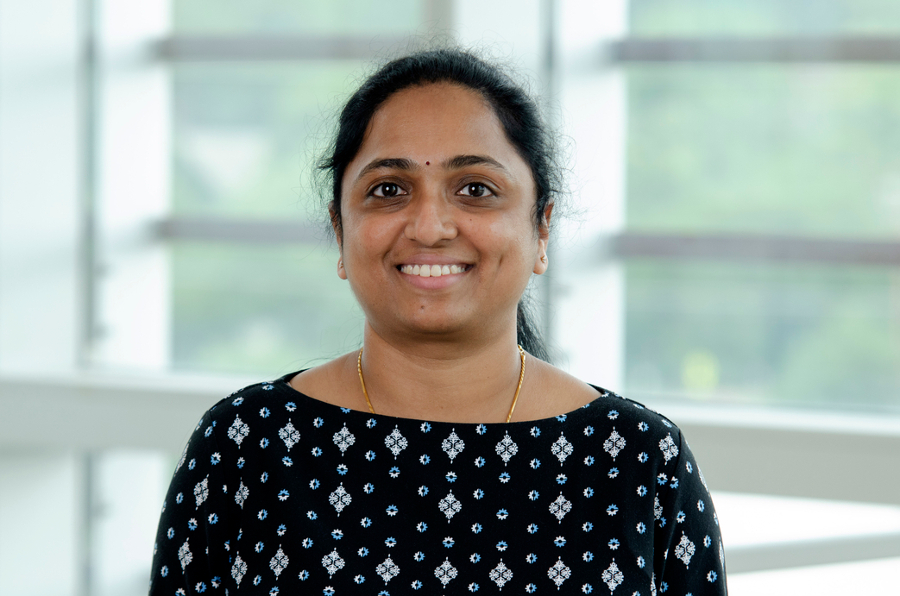 Tell us a little about your background.
I am from India. After graduating from medical school, I worked as a physician for a few years before embarking on my journey to the United States. I completed residency training in 2015 and then graduated as a fellow in Infectious diseases in 2017. Wicked problems, from climate crises to global pandemics to antimicrobial resistance among many, surround us, and there is much need for 'wicked' scientists to address such issues. I am pursuing MSHS in Clinical and Translational Research at George Washington University to hone my abilities as an independent physician investigator to help address complex problems in Infectious diseases affecting the community. 
Why did you choose UNMC?
UNMC is a well-reputed Infectious disease program for its commitment to empathetic patient care, clinical and translational research, academic education, and its perfect amalgamation. My career goals align with the mission of UNMC, and I wish to be a part of its tremendous contribution to the field of medicine. UNMC is widely known for promoting a collegial environment by incorporating psychological safety and establishing an avenue for professional growth and development. I believe UNMC can be a perfect platform to give wings to my aspiration of becoming a physician investigator. 
What about ID makes you excited?
Dr. Bartlett wrote about ID, "It would be difficult to find another discipline in medicine with such extraordinary diversity, surprises, value in patient care, and clinical relevance for both domestic and international applications." I strongly believe in this quote. ID is the most sensible field of medicine to which other disciplines reach out when faced with any perplexing and complex medical situation, even if it is non-ID related. Solving a puzzle and adopting a scholarly approach to patient care challenges makes ID exciting and rewarding. 
Tell us something interesting about yourself unrelated to medicine.
I have two beautiful children, my other world, and together with my husband, they are my life coaches. I am training in Indian classical dance. I am an avid lover of cooking, traveling, and watching investigative crime series in my free time, and my favorite one so far is 'Unforgotten.' I am currently watching 'Delhi crimes.'