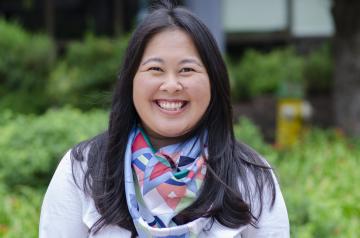 Dr. Shawnalyn Sunagawa recently began her ID pharmacy residency after completing her PGY1 pharmacy residency here at UNMC. Welcome to UNMC ID Shawnalyn!
Read on to get to know this great addition to the UNMC ID team.
---
Tell us about the position you recently started
I recently started my second year of pharmacy residency where I am specializing in infectious diseases. This year I will receive comprehensive clinical training in both antimicrobial stewardship and infectious diseases pharmacy practice. I will have the opportunity to round with the inpatient infectious diseases consult services (general, orthopedic, oncology, transplant, and pediatric infectious diseases), work with our Antimicrobial Stewardship Program, and participate in outpatient and outreach activities (HIV clinic, Outpatient Parenteral Antimicrobial Therapy program, and our community outreach stewardship programs).
Tell us about your background
I am originally from Kaneohe, Hawaii (aka 20 minutes outside of downtown Honolulu/Waikiki beach)! I left the gorgeous mountains and ocean for a landlocked state where I completed my Bachelor of Science in Chemistry and Mathematics from Creighton University in Omaha, Nebraska and then continued on to earn my pharmacy degree. I then completed by Post Graduate Year 1 (PGY1) pharmacy residency here at Nebraska Medicine. Safe to say the people in the Midwest have made up for the lack of mountain and ocean views!
Why did you choose to come to work at UNMC
The people! When looking at residency programs, I knew UNMC/Nebraska Medicine had a well-established infectious diseases and antimicrobial stewardship program. However, what I was blown away by was the opportunity to work with not only some of the top infectious diseases clinicians in the nation who are providing extraordinary care to patients, but who are also commited to teaching and developing future infectious diseases clinicians! The outstanding preceptors and welcoming atmosphere truly make me so grateful to be able to complete my infectious diseases training here at Nebraska Medicine.
What makes you excited about working in ID
Every patient case is a unique puzzle where you have to try to piece together the microbiology, antimicrobial resistance, stewardship, drug PK/PD, and patient specific factors to create the best treatment regimen. Every case is truly one of a kind and the opportunity to learn about all the nuances that go into creating the best possible treatment plan for each patient is exciting! There are also constantly evolving new concerns and issues within the realm of infectious diseases (multi-drug resistant organisms, pandemics, new antimicrobial therapeutics, etc.) and I am excited to be able to play a role in helping solve many of these therapeutic puzzles/challenges!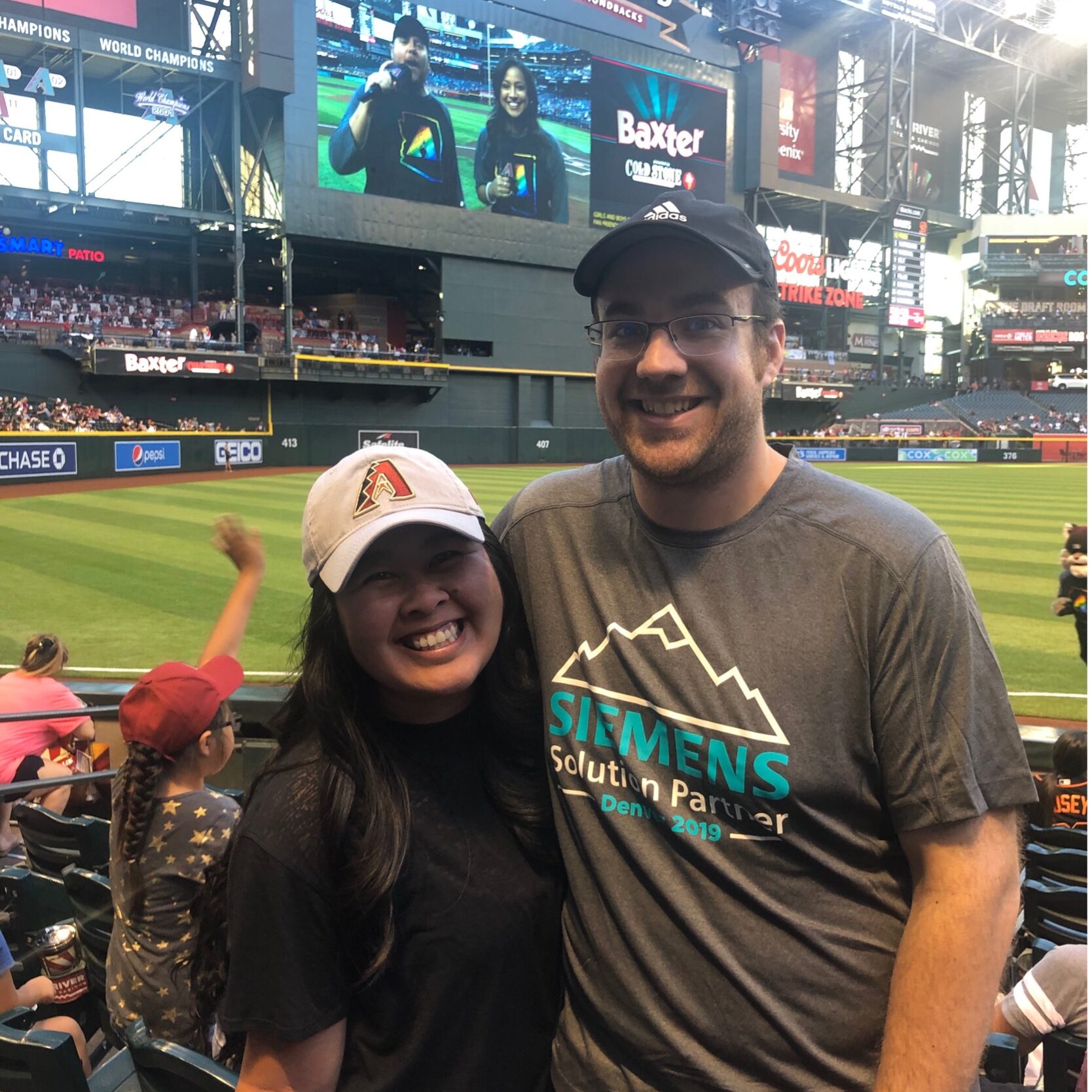 Tell us something about yourself that is unrelated to medicine
I love attending sporting events, playing tennis, trying new restaurants, and hanging out with my husband and two pups! My husband and I also have a lifelong goal of trying to watch an MLB game in every stadium. COVID slowed us down a little bit, but hopefully we'll be able to make it to a few more stadiums this upcoming year!