Nebraska ASAP will be hosting its annual Nebraska Antimicrobial Stewardship Summit in-person on Friday, August 12, at the Embassy Suites by Hilton in Downtown Omaha. There will be a combined morning session with speakers from CDC, Nebraska Medicine, and other organizations, followed by afternoon breakout sessions with targeted presentations in long-term care and acute care/outpatient settings tracks. Registration for the Summit is $99 per attendee, which includes parking, food, and CE credits for physicians, nurses, pharmacists, pharmacy technicians, and medical laboratory scientists. Read on below for more information and to register!
---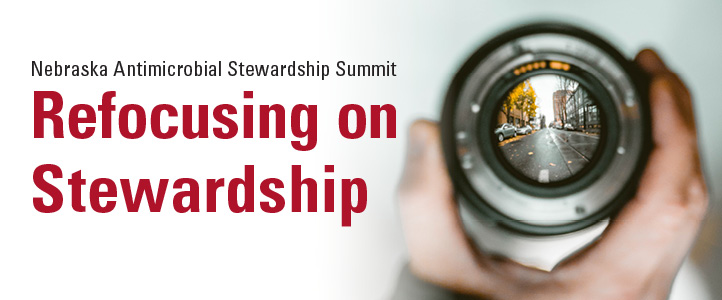 About the Summit:
With workload increases and staffing limitations due to COVID-19, the focus has been shifted away from antimicrobial stewardship in many facilities across diverse healthcare settings. Unfortunately, inappropriate antibiotic prescribing is common and can result in sub-optimal patient outcomes, development of antimicrobial resistance, and serious adverse reactions such as Clostridioides difficile infection. This summit is designed to highlight the importance of antimicrobial stewardship and focus on implementation strategies to promote facility-wide incorporation and improved antimicrobial use and patient outcomes.
Summit Date: Friday, August 12th
Location: Embassy Suites by Hilton Omaha—Downtown Old Market
Registration deadline: August 4th
For more information and to register, click here.
To see the summit agenda, click here.