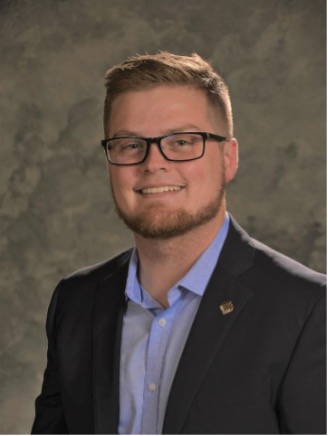 A #PharmToExamTable question about cefiderocol and its clinical uses, answered by Aaron Hunsaker, PharmD, a previous PGY1 pharmacy resident at UNMC and current PGY2 pharmacy resident a the University of Utah Health.
(Reviewed by Andrew Watkins, PharmD)
In the area of increased gram-negative bacterial resistance, practitioners have longed for a horse with which they could ride into battle. Cefiderocol, or Fetroja, could possibly be that fix. The brand name even hints to its novel mechanism and their website pulls on this, showing Roman soldiers going into battle with their trojan horse. The goal of this review is to summarize the pharmacology, pharmacokinetics, and literature of cefiderocol and where it has the potential to be used.
Pharmacology1
Mechanism of action: Cefiderocol is a cephalosporin that has activity against gram-negative aerobic bacteria. Like other beta lactam antibiotics, it enters the cell via passive diffusion through porin channels. It also functions as a siderophore and binds extracellular free iron. This allows cefiderocol to enter the cell via bacterial siderophore iron uptake, which allows the molecule to overcome porin channel deletions. 
Recommended Dosage: 2 grams every 8 hours infused over 3 hours
Primary Literature Review:
APEKS-cUTI by Portsmouth et al 2
This is a phase 2 clinical trial that compared cefiderocol to imipenem-cilastatin for the treatment of complicated urinary tract infections (cUTI) caused by gram-negative bacteria.  With a sample size of 371, Cefiderocol was a non-inferior treatment compared to imipenem in the treatment of cUTI.
APEKS-NP by Wunderink et al 3
This was a phase 3 clinical trial that compared cefiderocol to extended infusion meropenem for the treatment of gram-negative nosocomial pneumonia. The trial was able to recruit 251 participants, among which the most common pathogen was Klebsiella pneumoniae (32%) followed by Pseudomonas aeruginosa (16%). This was a relatively sick population with a majority of patients in the ICU at baseline (77%). Cefiderocol was also non-inferior to extended infusion meropenem in prevention of mortality from nosocomial pneumonia infections. The safety profile was similar between the two medication groups.
CREDIBLE-CR by Bassetti et al. 
This is a phase 3 descriptive trial that studies the efficacy and safety of cefiderocol to best available therapy for the treatment of serious infections caused by carbapenem-resistant gram-negative bacteria. Among the 150 recruited participants, the most common source of infection was nosocomial pneumonia (45% in both groups) followed by bloodstream infections (~30-35% in both groups). Acinetobacter baumannii and Klebsiella pneumoniae were the two most common carbapenem-resistant gram-negative pathogens. Clinical cure for nosocomial pneumonia occurred in 60% cefiderocol treated patients (24/40) and 63% in best available therapy treated patients (12/19). Clinical cure for bloodstream infections or sepsis occurred in 70% of cefiderocol treated patients (16/23) and 50% in best available therapy (7/14), but all-cause mortality was higher in the cefiderocol group when patients had an infection caused by Acinetobacter spp. or in pulmonary and bloodstream infections, but not with cUTIs.
Conclusion:
Cefiderocol is a novel cephalosporin that has a broad spectrum of activity against gram negative organisms. However, what do these differences in data mean for the future of cefiderocol? Well:
APEKS-cUTI and APEKS-NP showed that cefiderocol can be used in complicated urinary tract infections and pneumonia caused by multi drug resistant gram-negative organisms.
All three trials showed positive outcomes in infections caused by Klebsiella pneumoniae, Pseudomonas aeruginosa, and Escherichia coli. APEKS-NP also showed us the potential use of cefiderocol in a relatively sick patient population.
However, the CREDIBLE-CR trial complicates the recommendation for the use of cefiderocol in patients with a pulmonary infection and bloodstream infection, especially infections caused by Acinetobacter spp. andStenotrophomonas.
While the differences were likely significant, it is important to note that no statistical tests were run, the trial was an open labeled study, and the patient population was small, leaving us with a desire for more data to further support the use of cefiderocol in these types of infections. Therefore, the use of cefiderocol in pulmonary infections or bloodstream infections should be used with caution and if it is considered, it should be used as a last-ditch effort. Further studies with larger populations and statistical analyses are needed to fully make a recommendation. 
---
References:
Cefiderocol Drug Information. https://online.lexi.com/lco/action/doc/retrieve/docid/patch_f/6884009?cesid=aEKKkaNZrPz&searchUrl=%2Flco%2Faction%2Fsearch%3Fq%3Dcefiderocol%26t%3Dname%26va%3Dcefiderocol. Accessed October 20th, 2020
Simon Portsmouth et al. Cefiderocol versus imipenem-cilastatin for the treatment of complicated urinary tract infections caused by Gram-negative uropathogens: a phase 2, randomised, double-blind, non-inferiority trial. Lancet Infect Dis. 2018 Dec;18(12):1319-1328. doi: 10.1016/S1473-3099(18)30554-1.
Richard G Wunderink et al. Cefiderocol versus high-dose, extended-infusion meropenem for the treatment of Gram-negative nosocomial pneumonia (APEKS-NP): a randomised, double-blind, phase 3, non-inferiority trial. Lancet Infect Dis. 2020 Oct 12;S1473-3099(20)30731-3. doi: 10.1016/S1473-3099(20)30731-3.
Matteo Bassetti et al. Efficacy and safety of cefiderocol or best available therapy for the treatment of serious infections caused by carbapenem-resistant Gram-negative bacteria (CREDIBLE-CR): a randomised, open-label, multicentre, pathogen-focused, descriptive, phase 3 trial. Lancet Infect Dis. 2020 Oct 12;S1473-3099(20)30796-9. doi: 10.1016/S1473-3099(20)30796-9