The Division of Infectious Diseases at the University of Nebraska Medical Center in Omaha, NE is recruiting an infectious diseases physician with interests or experience in infection prevention/healthcare epidemiology to serve as the Medical Director of the Infection Control Assessment and Promotion Program (ICAP). This is an exciting opportunity to lead, manage, and direct continued development of the ICAP. You will serve as an expert advisor to the NE Department of Health and Human Services and lead a multidisciplinary team of professionals including infection preventionists, infectious diseases physicians, and ID-trained pharmacists. The physician hired will have the opportunity for a gratifying faculty position and career in the UNMC Division of Infectious Diseases and will be expected to participate fully in the clinical, education, and research missions of the Division.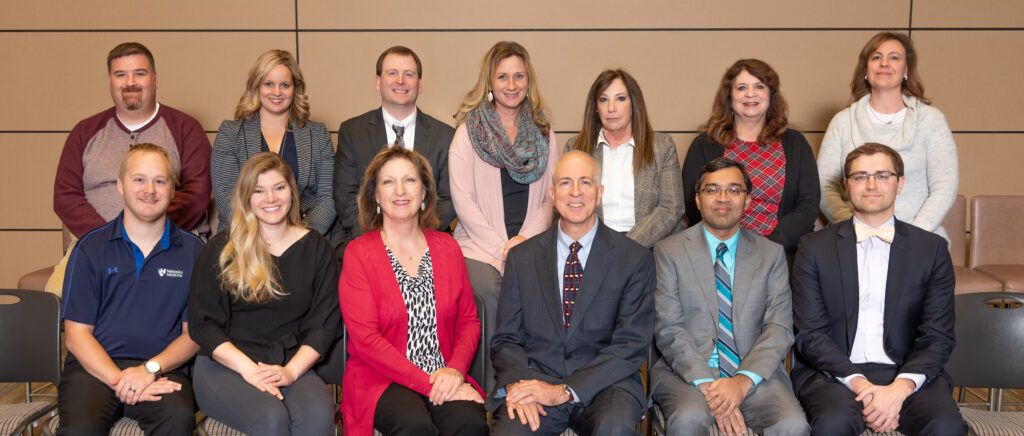 Pictured left, the Infection Control Assessment and Promotion Program (ICAP) and Nebraska Antimicrobial Stewardship Assessment and Promotion Program (ASAP) team.
About ICAP: Working closely with the Nebraska Department of Health and Human Services, ICAP offers no cost, peer-to-peer infection control assessments and recommendations. Our goal is to improve infection prevention practices in a broad range of healthcare settings and improve the capability to respond to infectious disease outbreaks. This model is unique in bringing experienced "outside eyes" to individual hospitals, long-term care centers, dialysis centers and outpatient/surgery centers.
Know the perfect person for this opportunity? Please spread the word and share this application.