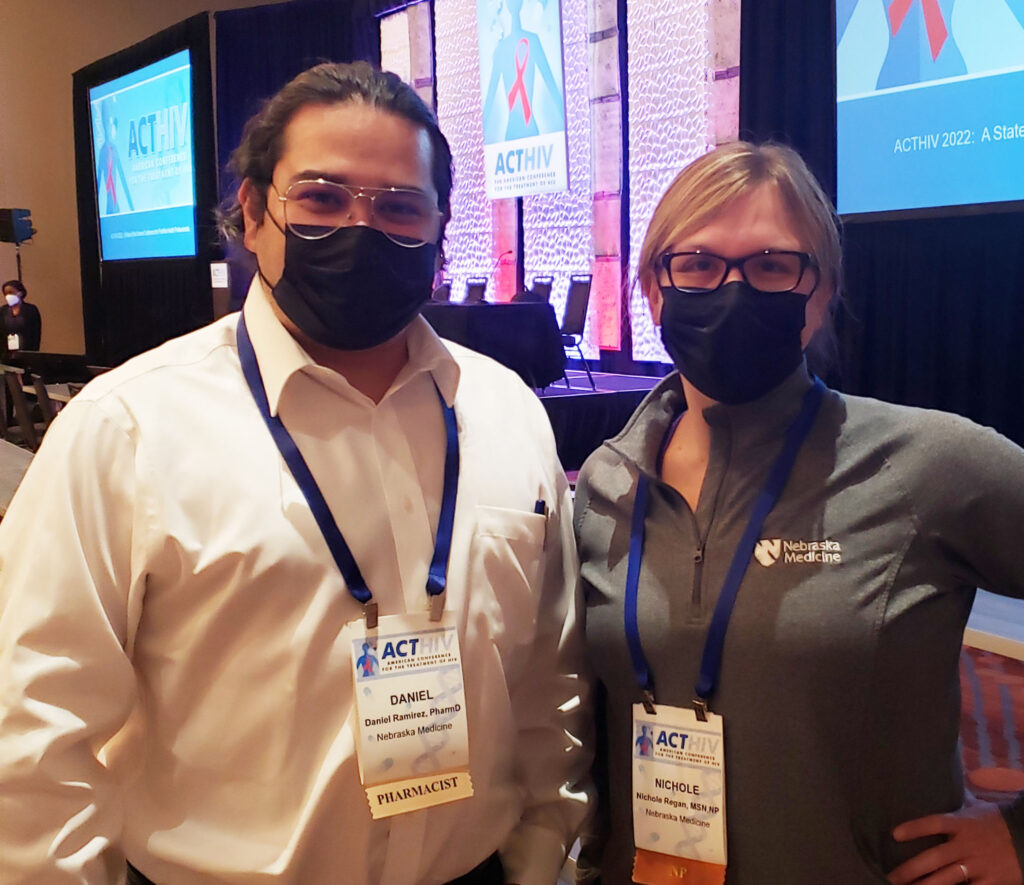 Current Clinical Scholar Dan Ramirez, PharmD, and program coordinator Nikki Regan at a recent conference supported by the Clinical Scholars program.
The UNMC/Nebraska Medicine Specialty Care Center is looking for minority or predominantly minority-serving, front-line clinical care providers to participate in a 12 month HIV prevention, diagnosis and management mentorship program.
The Clinical Scholars Program is sponsored by the Midwest AIDS Education and Training Center. The program is open to clinical care providers including physicians, PAs, APRNs, and pharmacists, and provides a FREE one year training course consisting of didactic and preceptorship opportunities. Applicants should have a basic understanding of HIV, and be motivated to apply general principles of HIV prevention, management and care collaboration to their primary care or related practice.
For more information: https://aidsetc.org/resource/clinician-scholars-program or email Nikki Regan at nregan@nebraskamed.com