Content provided by Dr. Starlin
Our community infectious diseases team aims to provide service to patients outside of main University of Nebraska Medial Center (UNMC) campus. It is one of the few fully dedicated Academic Community Infectious Disease services in the country and we are proud to embrace Nebraska Medicine's (NMC) and UNMC's vision and mission to offer services to all Nebraskans- because in Nebraska, we take care of each other.
We provide unparalleled experience in clinical care which plays a vital role in our Infectious Disease program. Our community infectious disease team members are also fully involved in division's multiple academic, clinical and research activities. The core physicians are Dr. Richard Starlin, Dr. Richard Hankins and Dr. Daniel Brailita.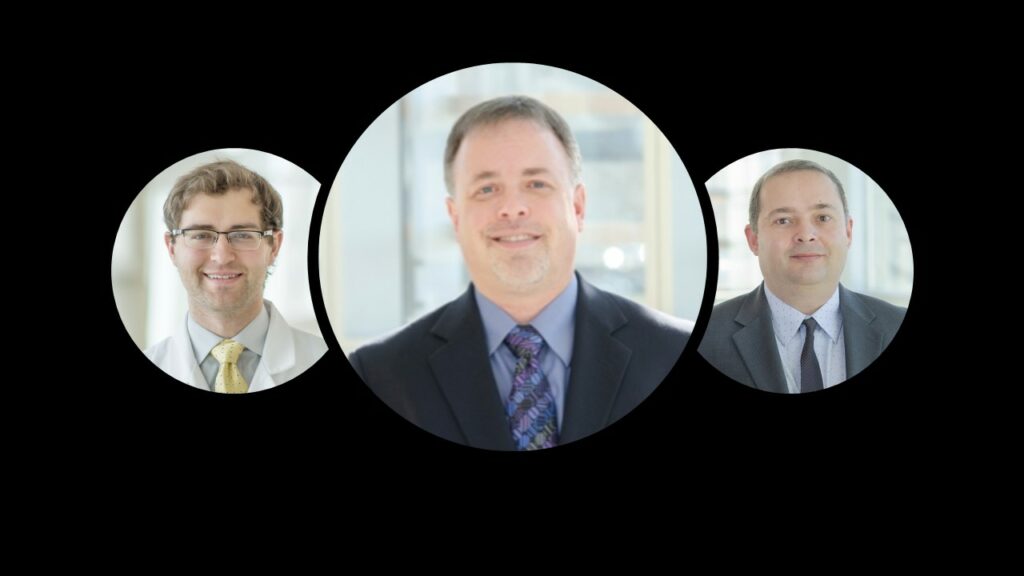 The service started in 2018 with Dr. Starlin as service line director. Dr. Starlin has many years of experience practicing infectious disease at UNMC as well as community based infectious diseases in several hospitals throughout Nebraska. He brings significant expertise in the field of employee health, occupational health, atypical mycobacterial infections, and orthopedic infection.
The service expanded adding Dr. Hankins, who joined from inside the ranks of our own UNMC infectious disease fellowship program, bringing further expertise and interest in infection prevention, antimicrobial stewardship, community-based infections, medical education and public health.
In early 2021, Dr. Brailita joined the division further adding significant community infectious disease, DHHS medical consultative services for tuberculosis, and infection prevention expertise. Dr. Brailita has helped build a large hospital and clinic based infectious diseases practice in areas of Nebraska previously void of ID. In addition to our core physicians, several other academic ranked physicians with interest in community ID participate in our community service. Likewise, the core physicians participate in ID rotations on the UNMC Main campus. We have excellent support from outstanding advanced practice providers who are valued team members and have established a relationship of trust and respect with many community physicians.
While providing on-site services to facilities in Omaha area, our community infectious disease service recently expanded to strategically support several major facilities in Nebraska, using the newest technology and telemedicine services. Currently we provide on-site ID coverage and consultative services at Bellevue Medical Center (BMC) and Madonna Rehabilitation Hospital (MRH) in Omaha. Coverage at BMC allows ID to work collaboratively with primary care and other specialists in a community hospital setting. Many of the complex patients discharged from NMC continue their medical care at MRH. The Community ID service is thus able to follow and provide continuity of care for these patients.
We are providing Telemedicine ID Consultative Services at Madonna Rehabilitation Hospital in Lincoln, as well as inpatient and outpatient ID Telehealth services to Mary Lanning Healthcare, a community hub in Central Nebraska. There are plans for expansion of Telehealth services to several other facilities. We have the capability to interconnect with our partners from Antimicrobial Stewardship Program (ASAP), Nebraska Infection Prevention and Control Program (ICAP) and others. Our physicians serve as associate medical directors for these important projects that address ID/IP needs in the state.
Our UNMC ID Fellows have participated and appreciate the opportunity to spend time on Community ID and Telehealth with our core team/ faculty. Community ID is now included in the formal training of our fellows.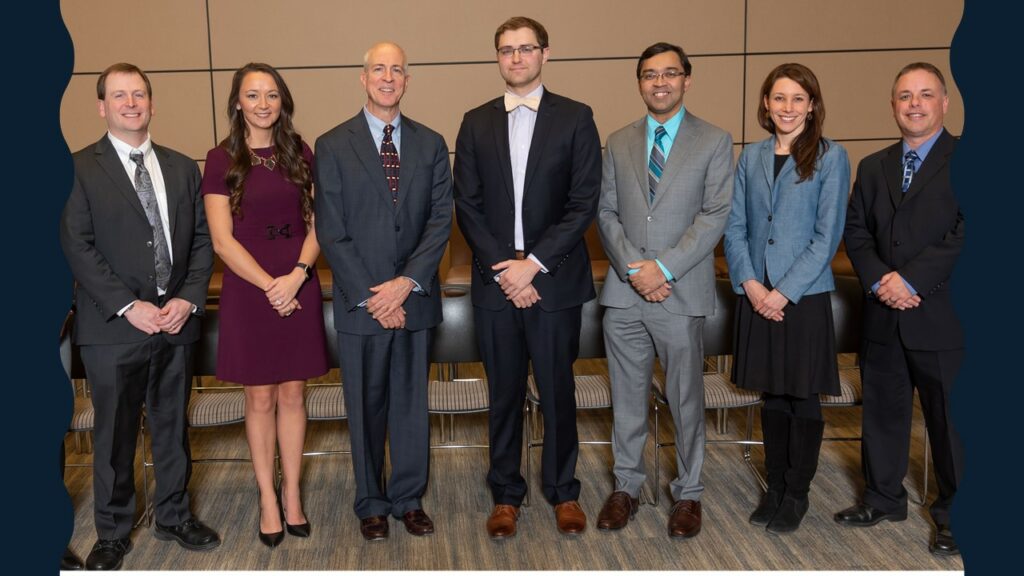 We are open to further expansion of our services. For a Community ID attending there are endless opportunities to shape one's career. While our service has clinical focus, the career pathways of our team are very diverse and open, with every individual taking a different approach to clinical and non-clinical research, public health training and directorship, academic career and teaching, advocacy, and involvement in community projects. The position is perfect for a physician who is looking for a clinically-oriented career path. The community ID faculty position can also be adapted for those who are interested in research or teaching. Opportunities to immediately engage in FTE-funded academic work in infection control and prevention are available through Nebraska ICAP/ASAP.
Learn more and apply: https://unmc.peopleadmin.com/postings/59954
Reading this and on Twitter? Send us a Tweet!