The content below was provided by Natasha Hongsermeier-Graves, MD/MPH student at UNMC College of Medicine/Harvard School of Public Health. She led a recently published study, collaborating with another UNMC medical student Rohan Khazanchi, and UNMC ID faculty Drs. Jasmine Marcelin and Nada Fadul. (cover image courtesy CDC)
In the early months of the pandemic, it became apparent that the most marginalized and minoritized communities within the UNMC HIV clinic were being disproportionately impacted by COVID-19. In our study recently published in AIDS Care, we set out to explore the sociodemographic and clinical characteristics of 37 individuals at our HIV clinic who had developed COVID-19 as of August 27, 2020.
We performed a retrospective chart review of these patients to collect information on demographics, comorbidities, HIV outcomes, and COVID-19 outcomes.
Ninety-two percent of PWHC had at least one comorbidity, with increased BMI and hypertension being the most common. All 37 had suppressed viral loads prior to diagnosis with COVID-19, and all 37 survived.
Relative to our overall HIV clinic population, groups of patients who were overrepresented among those who became co-infected with SARS-CoV-2 included over twice as many Hispanic patients, three times as many undocumented patients, and four times as many refugee patients. The majority of co-infected patients worked "essential" labor jobs, such as health care, food processing/service, or janitorial work.
| | | |
| --- | --- | --- |
| | Patients with HIV/SARS-CoV-2 Co-Infection (N=37) | HIV Registry (N=1128) |
| Ethnicity | | |
| Not Hispanic or Latinx | 24 (64.9) | 946 (83.9) |
| Hispanic or Latinx | 13 (35.1) | 180 (16.0) |
| Missing | 0 (0) | 2 (0.2) |
| Legal status | | |
| Refugee | 6 (16.2) | 45 (4.0) |
| Undocumented | 5 (13.5) | 47 (4.2) |
These findings highlight how structural vulnerabilities—which are sociopolitically imposed risk factors like discrimination, legal status, poverty and beyond which impact a patient's opportunity to achieve optimal health—play a key role in facilitating the inequitable harms of both the HIV epidemic and the COVID-19 pandemic. Although the risk factors for contracting HIV and SARS-CoV-2 may differ, the same marginalized groups are disparately harmed by both viruses.
Structural vulnerabilities including racism, stigmatization, and inequitably distributed health, economic, and educational resources place minoritized and immigrant communities at increased risk of both HIV and COVID-19. For example, the vast majority of Black and Hispanic PWHC in our study worked "essential" jobs, which did not offer paid sick leave, work-from-home flexibility, or adequate personal protective equipment during the pandemic.
As COVID-19 continues to reify longstanding health inequities in the U.S., the need remains for structural interventions to ameliorate the inequitable trajectory of the pandemic. This should include strategic measures like paid leave for essential workers to seek vaccination, mobile vaccination units for patients with housing instability, place-based resource targeting to socially vulnerable neighborhoods, and partnerships with trusted community organizations and leaders.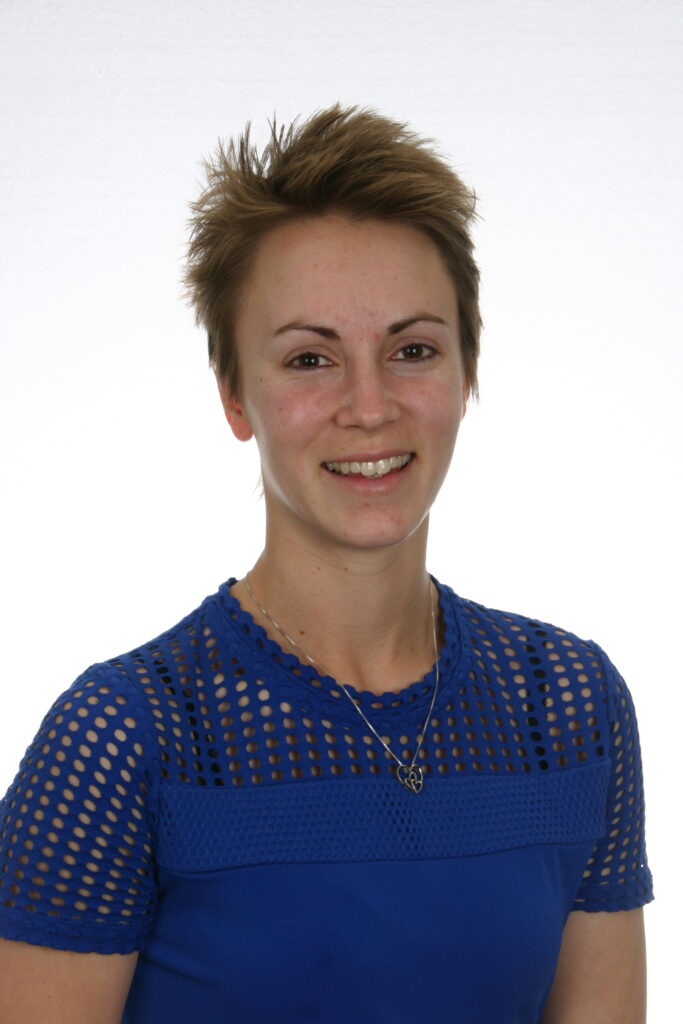 Natasha Hongsermeier-Graves, pictured left, led this project. She is an MD/MPH student at UNMC College of Medicine/Harvard School of Public Health. She is passionate about advocating for health equity in any way that she can.
Read the full article here.
Citation: Hongsermeier-Graves N, Khazanchi R, Marcelin JR, Fadul N. Structural vulnerability among patients with HIV and SARS-CoV-2 Co-infection: descriptive case series from the U.S. Midwest. AIDS Care. 2021 Sep 28:1-6. doi: 10.1080/09540121.2021.1981224. Epub ahead of print. PMID: 34579598.