On Wednesday, June 3, 2021, the Infectious Diseases Division gathered to celebrate two outstanding fellows, Drs. Mark Ridder and Clayton Mowrer. Both are graduating and moving on to amazing (and different) next steps. These fellows joined our division in July 2019, a mere 6 months before our world would change as a result of the COVID-19 pandemic. They adapted to zoom lectures and conferences, and underwent tremendous growth over the last two years. Thanks to vaccines, we were able to gather to celebrate their graduation in person together.
Dr. Ridder and Dr. Mowrer joined our fellowship as we had just gotten used to having 2 fellows per year, and the year after they joined, we expanded to 3 fellows per year. We were honored to help them both grow and develop their infectious diseases knowledge, leadership and team management skills, the art of medical education, and most importantly, to expand their skills in delivering compassionate patient care. We also enjoyed getting to know them as amazing people, share laughs with them, and celebrate milestones with them.
(left photo, Dr. Mark Ridder and Dr. Marcelin with GenID team on rounds; right photo, Dr. Clayton Mowrer and GenID team on rounds)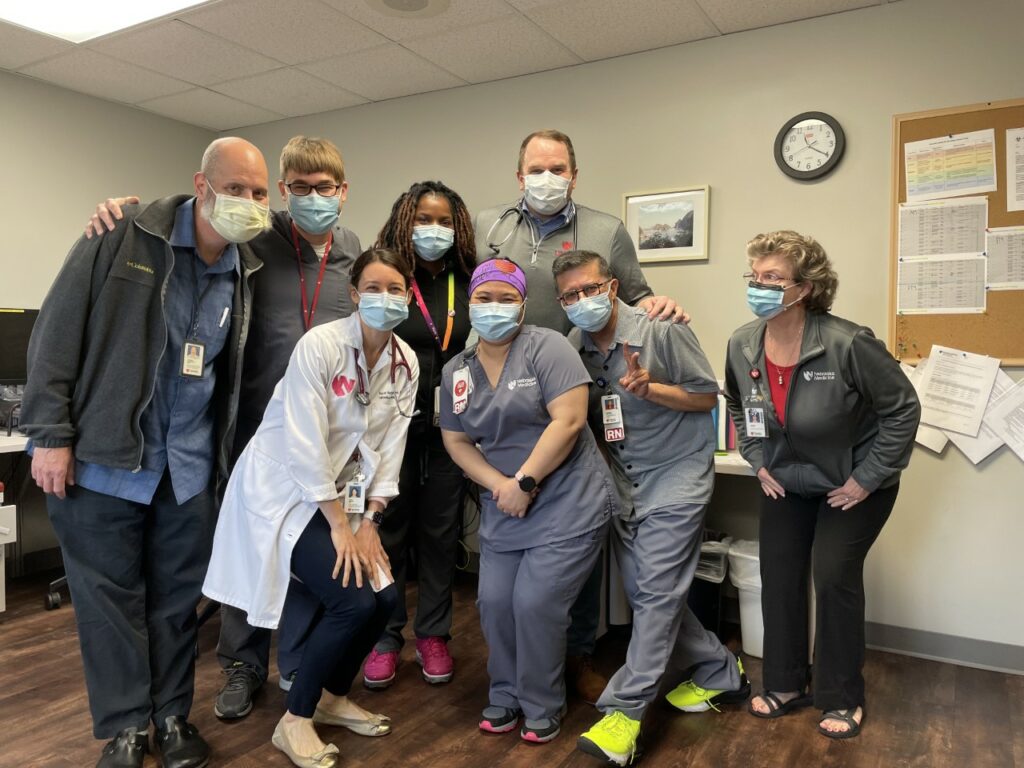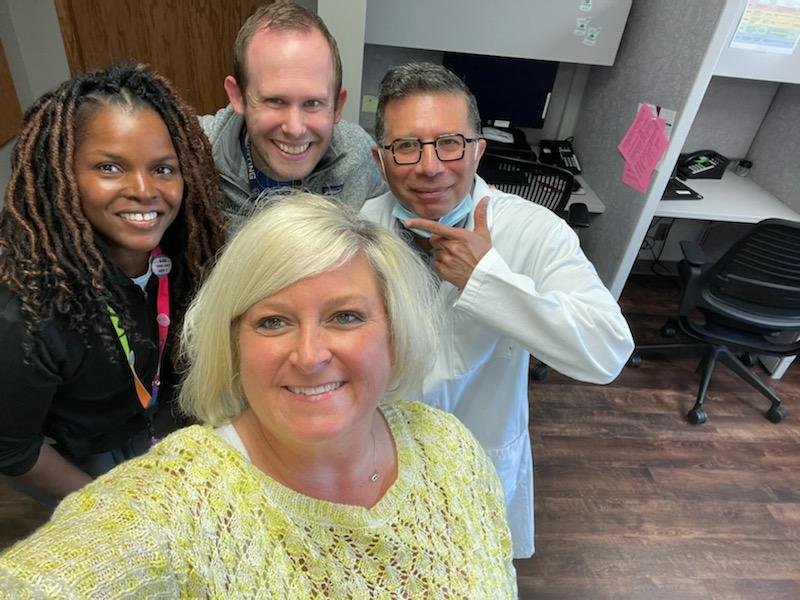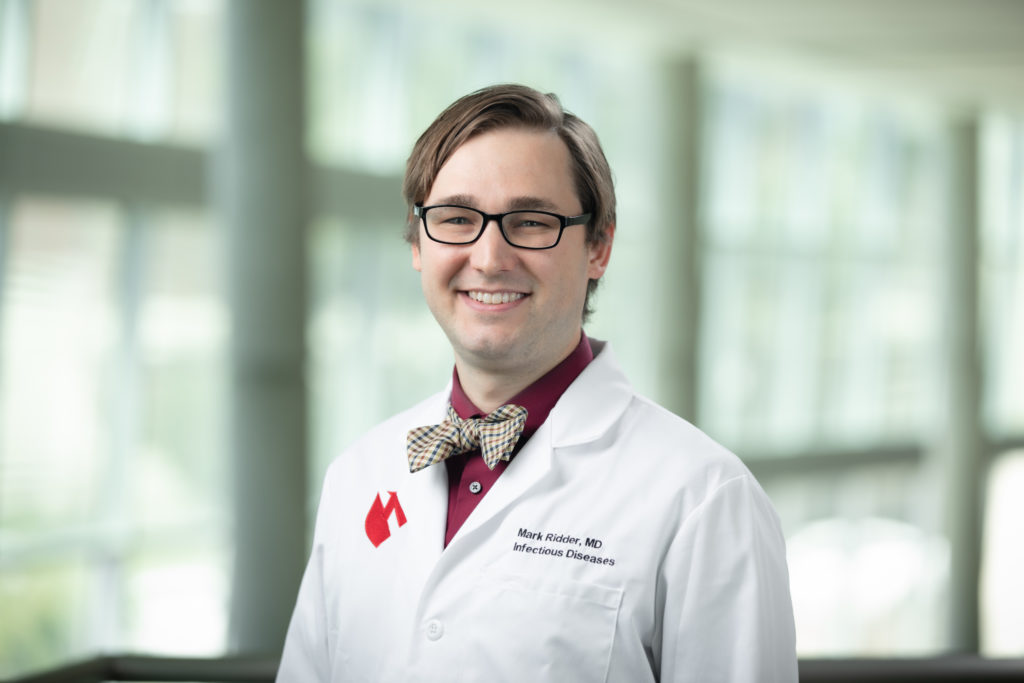 During fellowship, Dr. Clayton Mowrer published a manuscript describing an approach to using cycle threshold values for COVID-19 de-isolation. Dr. Mowrer is moving to our division of Pediatric Infectious Diseases, where he will complete his Pediatric ID fellowship at Children's Hospital. We look forward to still having him around for conferences and collaboration!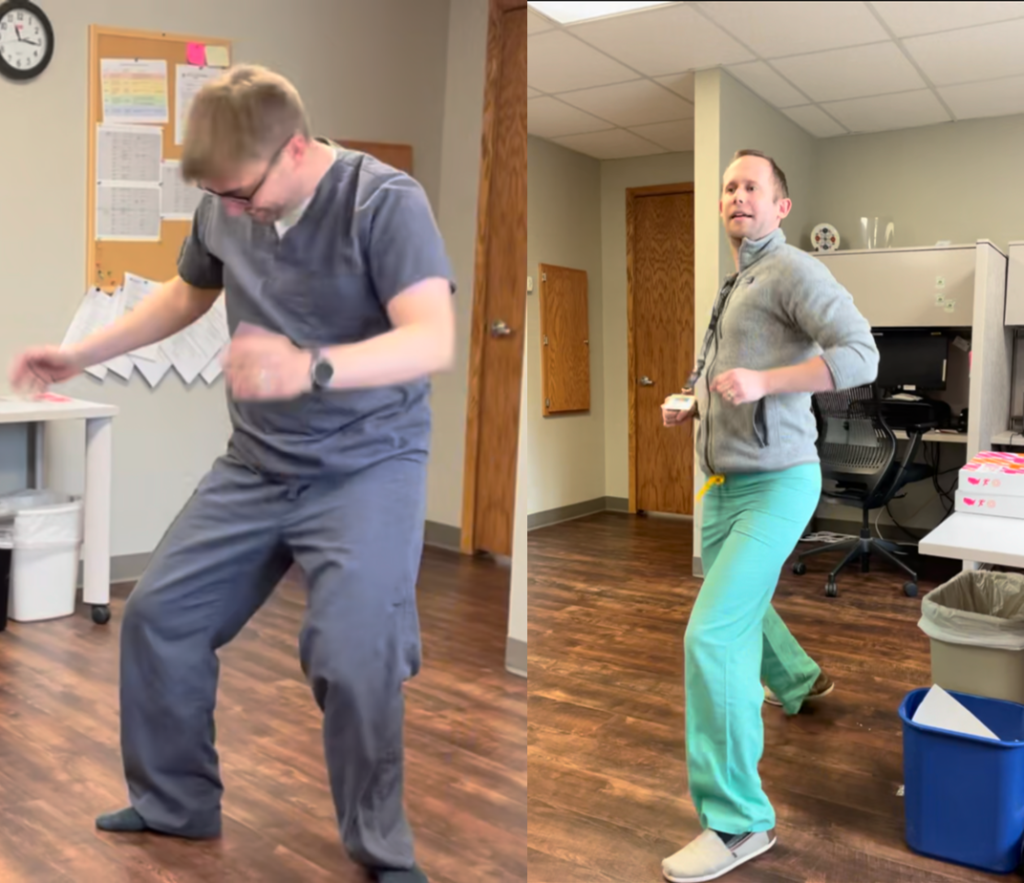 We will certainly miss them both dearly, but wish them all the best in their journeys, and hope to keep sharing their news along the way!