We are excited to welcome Molly Miller PharmD as a new PGY-2 in our ID Pharmacy Residency Program! She's the second ID Pharmacy resident we have had and a fantastic addition to our team! Read on to learn a little more about her…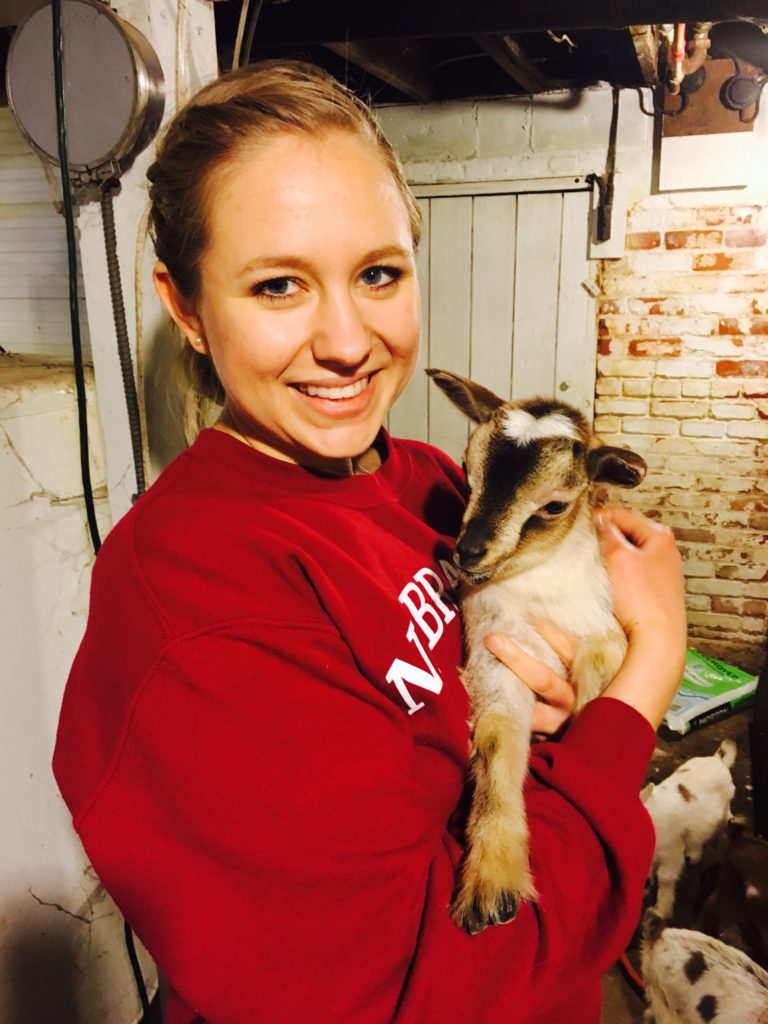 Tell us about the position you recently started
I recently started as a second-year pharmacist resident specializing in infectious diseases. This year I will dive deeper into the complexities of infectious diseases and their treatments through rounding with the inpatient infectious diseases consult services (including general, orthopedic, oncology, transplant, and pediatric infectious diseases), acting as part of the Antimicrobial Stewardship Program, and participating in various outpatient and outreach activities, including HIV clinic, the Outpatient Parenteral Antimicrobial Therapy (OPAT) program, and community outreach stewardship.

Tell us about your background
I grew up in rural Nebraska on an acreage with my family (and lots of farm animals) and graduated from Arlington High School. I completed my undergraduate degree in chemistry at the University of Nebraska-Lincoln and went on to obtain my Doctor of Pharmacy degree from the University of Nebraska Medical Center. I completed my Post Graduate Year 1 (PGY1) pharmacy residency at Nebraska Medicine. You could say I bleed Husker red.

Why did you choose to come work at UNMC
My training as a student and as a PGY1 pharmacy resident at Nebraska Medicine ignited my passion to continue my training as a PGY2 infectious diseases resident. The program here provides an excellent learning environment with the variety of ID consult teams and diverse patient populations. Here, I get to be an integral part of a rounding consult team and to work with some of the top infectious diseases clinicians in the nation who care not only about providing extraordinary patient care, but also about teaching and developing the next generation of infectious diseases clinicians. I also find the opportunity to train in an IDSA-designated Antimicrobial Stewardship Center of Excellence extremely valuable, as I have a strong passion for antimicrobial stewardship. The excellent preceptors and family atmosphere provided by the program create an unmatched environment in which to learn and grow, and I consider it the utmost privilege to have the opportunity to complete my training here. There truly is no place like Nebraska.

What makes you excited about working in ID
My passion for infectious diseases pharmacy has grown undeniably strong throughout my pharmacy training. I am fascinated by the complexity of infectious diseases and the associated treatment modalities. Each patient case is a unique puzzle to solve with many different pieces to carefully consider and fit into place. The field will constantly evolve as drug-resistant infections continue to emerge, necessitating the generation of new strategies and medications to treat these serious infections. This creates endless opportunities for pharmacists to exercise and develop their ingenuity and critical thinking skills, which I find extremely exciting.

Tell us something about yourself that is unrelated to medicine
I am an animal lover and enjoy spending time visiting my family and all the animals on my parents' acreage on my free weekends. Someday I hope to have as many animals of my own (good thing my husband is a veterinarian), but for now we just have a mini Australian shepherd named Bella and an orange tabby cat named Boo.

Learn more about the Nebraska Medicine ID Pharmacy Residency Program here