Although it has not been officially declared a pandemic by the World Health Organization (WHO), as of this morning, there were 81, 191 confirmed cases of COVID-19 and 2,768 deaths worldwide. To date, 57 of these cases are within US borders, and there are increasing cases throughout the world.
UNMC & Nebraska Medicine have had our quarantine and biocontainment units active and caring for patients with known COVID-19 (also known as SARS-CoV-2) infection. Our multidisciplinary teams are working hard to prevent spread of infection, to care for those with infection and now, we are launching into research for future treatments.
The first study in the US, a NIH sponsored randomized, controlled trial of the antiviral medication (remdesivir) has begun. Dr. André Kalil is the Primary Investigator, with several co-investigators from our team caring for patients with COVID-19. See a short video clip of Dr. Kalil discussing the trial here.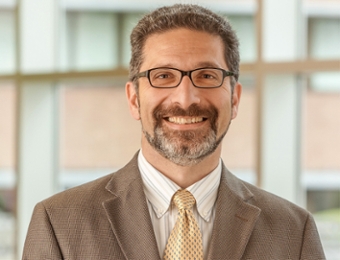 With no known effective treatments to date, the trial starts at a critical time, as officials from the CDC have cautioned that Americans should prepare for community spread of COVID-19 here within the US borders. The CDC has guidance on ways to prepare here.
There are several ways our UNMC, Nebraska Medicine, NETEC and state-wide infection control assessment and promotion program (ICAP) are working on providing the best possible care for current and future patients.
There are resources for donning and doffing (of personal protective equipment), updates, training and education from NETEC; and ongoing updates from UNMC/NM and our Global Center for Health and Security. As always, we will strive to keep you updated on our mission to continue to provide exceptional care for our patients.