Blood cultures are a key diagnostic test to detect bacteremia and appropriately treat patients with sepsis and are performed approximately 30 million times in the United States yearly. Unfortunately, contamination of blood cultures occurs in the 0.5% to 5% of samples (approximately 25% of positive blood cultures are due to contamination) which leads to inappropriate antibiotic treatment, additional unneeded tests, extended hospital length of stay, and excess cost.
Up to 40% of patients with contaminated blood cultures are started on unnecessary antibiotics and blood culture contamination results in an 80% increase in total microbiology charges and from 1-5 extra days in the hospital. On a national scale, blood culture contamination results in nearly 1 million extra hospital days, 200,000 courses of unneeded antibiotics, and over $1 billion of excess cost. It's a big deal!
Because blood culture contamination is an underappreciated but important clinical problem and because recent studies document it can be markedly decreased, a thorough review of blood culture contamination was recently published:
Blood culture contamination often stems from bacteria that reside on the skin, in the hair follicles, or dermal sebaceous glands and are inadvertently included in the blood sample when the phlebotomy needle is inserted across the skin into the blood vessel. In the past, a blood culture contamination rate of less than 3% was deemed acceptable. However, more recent studies have demonstrated that contamination rates of less than 1% are readily achievable.
Methods that should be employed to decreased blood culture contamination include the following:
Patient selection: Blood cultures should only be performed in patients with a reasonable likelihood of bacteremia/fungemia.
Skin disinfection: Use an alcohol-containing disinfectant to scrub the phlebotomy site; allow for adequate drying time.
Cap disinfection: Disinfect blood culture vial caps with alcohol.
Phlebotomy site: Don't draw blood cultures through vascular catheters unless the catheter is thought to be the source of sepsis.
Standardized kits: Use of standardized kits and procedures has proven helpful in preventing contamination.
Phlebotomy teams: Educate and train individuals who perform blood cultures in aseptic technique.
Surveillance and feedback: Monitor blood culture contamination and provide data to individuals and patient care units.
Multidisciplinary teams: Sustained improvement in blood culture contamination is best achieved through a team approach.
Initial specimen diversion: Use of commercially available devices has been shown to decrease contamination rates to less than 1%.
Because hair follicles, sebaceous glands, and deeper layers of the epidermis can serve as a sanctuary site for microbes and skin fragments contaminated with bacteria can be dislodged with venipuncture, a technique to sequester the initial portion of a blood sample (presumably containing the contaminating bacteria) has been developed. When we used this device in our Emergency Department to obtain blood cultures, the contamination rate decreased from 1.78% to 0.22% (P = 0.001). Rupp M, Cavalieri J, Marolf C, Lyden E. 2017. Reduction in blood culture contamination through use of initial specimen diversion device. Clinical Infectious Diseases. 65: 201–205.
Bottom line: Blood culture contamination is a big deal – resulting in inappropriate antibiotic use and excess hospital stay and economic cost. The long held quality benchmark of 3% contamination should not be complacently tolerated. Through application of comprehensive preventative techniques, blood culture contamination rates of less than 1% should be achievable.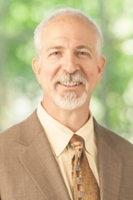 Content written by Dr. Mark Rupp based on recent publication release: Doern GV, Carroll KC, Diekema DJ, Garey KW, Rupp ME, Weinstein MP, Sexton DJ. A comprehensive update on the problem of blood culture contamination and a discussion of methods for addressing the problem. Clinical Microbiology Reviews. January 2020.