Please join us in extending congratulations to Dr. Elizabeth Schnaubelt for her promotion to Lieutenant Colonel (Lt Col).  This is a very significant achievement that is given in recognition of a military officer's expertise, professionalism, and leadership abilities.  Here is a little bit of background on Lt Col Schnaubelt's role here, and how she found her way to Omaha:
Dr. Schnaubelt joined the UNMC/Nebraska Medicine team last summer when she was assigned as the inaugural medical director for the U.S. Air Force Center for Sustainment of Trauma Readiness Skills (C-STARS) Omaha. C-STARS Omaha's mission is to advance the readiness skills and competency of U.S. Air Force (USAF) medical personnel so they can provide safe and effective care for patients who have contracted or may have been exposed to highly hazardous infectious diseases.  To accomplish the C-STARS Omaha mission, Dr. Schnaubelt and her team also work closely with the Nebraska Biocontainment Unit.  In addition to her significant responsibilities as the C-STARS Omaha medical director, Dr. Schnaubelt carries a substantial clinical load, attending on the General Infectious Diseases and Orthopedic Infectious Diseases services in the UNMC ID Division, and fully participates in the clinical and educational missions of UNMC.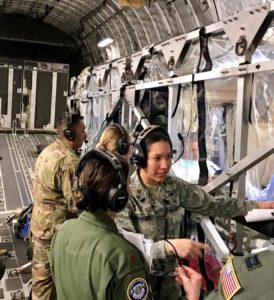 Lt Col Schnaubelt began her military career as a Cadet at the United States Air Force Academy with hopes of flying fighter jets.  Her focus quickly changed after a visit to Haiti where she realized that her true passion was a career in medicine.  After the academy she attend medical school at Loyola University Chicago. Dr. Schnaubelt completed her internal medicine residency at Wright State University, and infectious diseases fellowship at San Antonio Military Medical Center. Following her medical training, she was deployed to Afghanistan, and was then assigned to Landstuhl Regional Medical Center in Germany.
Landstuhl Regional Medical Center (LRMC) is the largest U.S. medical treatment facility outside of the United States.  In additional to providing medical care to U.S. personnel in Europe, LRMC is uniquely positioned to treat the most critically ill patients who are evacuated from Iraq, Afghanistan, and countries in Africa.   While at Landstuhl, Lt Col Schnaubelt was recognized as the top field-grade (e.g., senior level) physician in the USAF when she earned the USAF Clinical Excellence Award in 2015. This award recognized her work as the infectious diseases medical lead on a team that developed contingency plans for treating and managing Ebola infected patients evacuated through Europe, from Africa.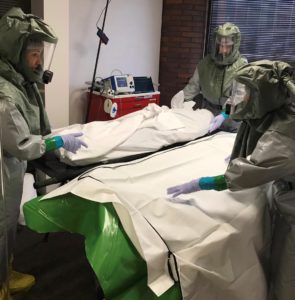 Following her assignment in Germany, Dr. Schnaubelt was selected as an Epidemic Intelligence Service (EIS) officer and served in the Global Tuberculosis Prevention and Control branch at the Centers for Disease Control and Prevention in Atlanta, GA.  As an EIS officer she traveled and worked internationally as part of an effort committed to reducing the burden of TB in the world by conducting innovative, impactful and programmatically relevant research, and by providing technical assistance to national TB programs while working directly with country-level Ministries of Health.   Her international work included projects in China, Lesotho, Malawi, Namibia, Uganda, and Vietnam.   Upon completion of her EIS assignment, Dr. Schnaubelt relocated to Omaha for her current position.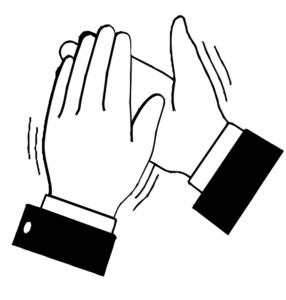 Congratulations, Dr. Schnaubelt, on a well-earned promotion, recognizing your talents and long list of accomplishments.  We appreciate you and thank you for your service, as both a military officer, and an UNMC ID faculty member.