The UNMC College of Medicine offers a unique Enhanced Medical Education Track (EMET) program which provides an opportunity for medical students to delve into particular disciplines of interest in the field of medicine throughout their four year degree program. Track students attend seminars, preceptorships and complete a research project culminating in a poster or conference presentation. The EMET program is co-directed by Drs. Sara Bares, Jasmine Marcelin and Nada Fadul.
Yesterday, on the eve of their Match Day, our two M4 Students, Bianca Christensen and Travis Schreier (under the mentorship of Dr. Susan Swindells and Dr. Sara Bares) presented their Capstone Projects at UNMC College of Medicine.
Today, after years of hard work, months of interviews, weeks of decision and the most anxiety-filled week of their lives, they found out where they will be spending the next few years of their lives as newly minted doctors.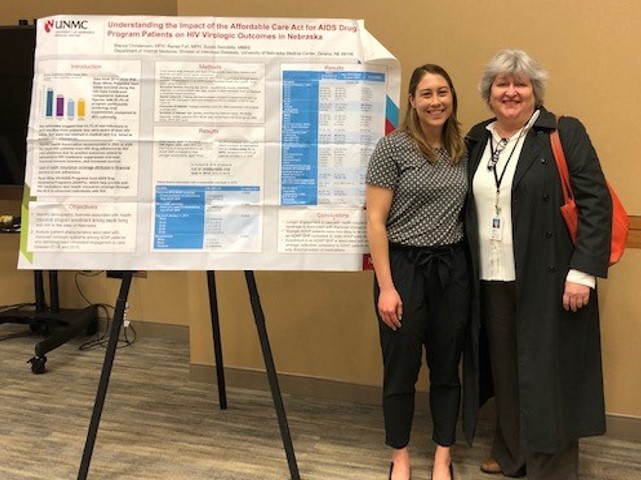 Bianca's project is a retrospective cohort study identifying the demographic features and virologic outcomes associated with health insurance enrollment among AIDS Drug Assistance (ADAP) participants in Nebraska. The study found that ADAP users who received insurance in addition to ART supply were more likely to achieve virological suppression than those who only received ART supply. She presented her capstone project at the the American Conference for the Treatment of HIV in Chicago in April 2018, and will be submitting her work for publication. You can read more information about Bianca here. Bianca will be continuing her medical training in Boston with Pathology Residency at Massachusetts General! We wish her all the best!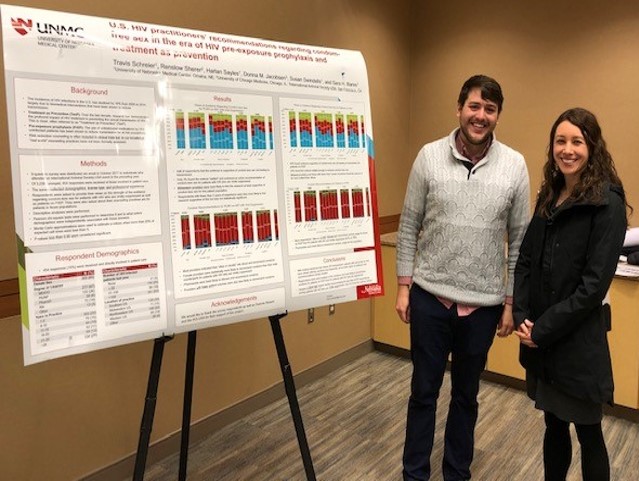 Travis' project looked at characterizing HIV practitioners' recommendations regarding treatment as prevention, pre-exposure prophylaxis and condom use. The study found that most practitioners commonly or always recommend condoms despite the fact that most acknowledge the validity of data that successful treatment of HIV or use PrEP prevents transmission. Travis was the first author on the resulting paper entitled: "U.S. HIV practitioners' recommendations regarding condom-free sex in the era of HIV pre-exposure prophylaxis and treatment as prevention", published in Open Forum Infectious Diseases on February 21, 2019.   Travis will be staying here at UNMC to continue his medical training with a Pediatrics Residency!
Each year, our UNMC HIV clinic takes two medical students into the EMET track, and we look forward to working with them over the course of their undergraduate medical training to immerse them in HIV care and Infectious Diseases. We will soon be announcing our new M1 EMET students, who will start working with us over the coming summer.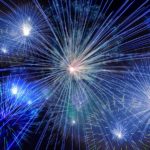 Congratulations again to Bianca and Travis, we are proud of you! And congratulations to all M4s out there who found out where they matched today!
More information about the EMET program can be found here.