There are hundreds of homeless youth in Omaha. Some of them have been emotionally, physically, or sexually abused, making it unsafe for them to return home, while others are facing health, mental health, or substance abuse issues. Youth Emergency Services (YES) provides much needed services for these individuals.
What is YES Dance for a Chance? Dance for a Chance is an event where local representatives from several companies compete to raise awareness and money for YES and the homeless youth of Omaha. This event and all of its proceeds are for the homeless youth of Omaha. At the end of the competition, there will be 3 winners – the team with the most votes (money), the team with the best dance, and most importantly, the homeless youth of Omaha. More information can be found here.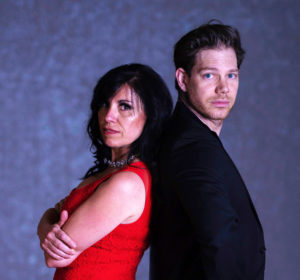 Dr. Diana Florescu, Associate Professor in the Division of Infectious Disease, is the UNMC representative in the 2018 Dance for a Chance competition. She is partnering with Derek Pasqualetto, instructor and owner of Vintage Ballroom.
In the following weeks, there will be updates and sneak peeks of the campaign. Your support is needed to help provide critical resources to homeless youth and to bring the trophy to UNMC. You will be able to follow us on Facebook.
Voting is open NOW! Click here to vote for Dr. Diana Florescu or make a donation to YES Omaha.
Please support and cheer on Dr. Diana Florescu and her partner at the Dance for a Chance event! The event will take place on Friday, August 3, 2018 at 6:00 p.m., at the Omaha Design Center, 1502 Cuming St Omaha, NE 68102. Get 10 friends together and purchase a table! If interested please contact Dr. Florescu at dflorescu@unmc.edu.
Thank you in advance for all the support!!!
Content provided by Ada Florescu