The UNMC College of Medicine offers a unique Enhanced Medical Education Track (EMET) program which provides an opportunity for medical students to delve into particular disciplines of interest in the field of medicine throughout their four year degree program. Track students attend seminars, preceptorships and complete a research project culminating in a poster or conference presentation.
Yesterday, on the eve of their Match Day, our two M4 Students, Rebecca Osborn and Daniel Cloonan (under the mentorship of Dr. Sara Bares) presented their Capstone Projects at UNMC College of Medicine.
Today, after years of hard work, months of interviews, weeks of decision and the most anxiety-filled week of their lives, they found out where they will be spending the next few years of their lives as newly minted doctors.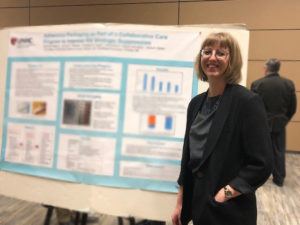 Rebecca's project focused on a collaborative care program to help with medication adherence in patients living with HIV.  This collaborative worked with a local community pharmacy to create a program of direct engagement between pharmacists and patients in order to improve adherence. She will be submitting her work for presentation at a national conference and for publication. Rebecca will be continuing her medical training with Internal Medicine Residency at Yale. We wish her all the best and hope to see her again in the future for ID fellowship!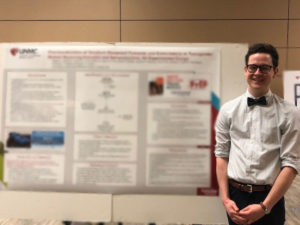 Daniel's project looked at the gender affirming hormone therapy taken by transgender patients and possible interactions with Pre-exposure prophylaxis (PrEP), which is recommended to help prevent HIV infection in persons at high risk for acquiring the disease. Because of a fear of drug-drug interactions, many transgender individuals may avoid PrEP when they are at high risk, fearing an interruption in their hormone therapy. Daniel's study is part of a larger study being led by Kim Scarsi, PharmD (HIV Clinical Pharmacist at the Specialty Care Center and Associate Professor in the College of Pharmacy) and Lauren Cirinccione, PharmD (Pharmacy Practice Fellow). The project, collaborating with the UNMC College of Pharmacy, hopes to answer this question and by doing so, remove some barriers to PrEP engagement when needed. Daniel will be continuing his medical training with a General Surgery Residency at Beth Israel Deaconess Medical Center. We wish him all the best in the future!
Each year, our UNMC HIV clinic takes two medical students into the EMET track, and we look forward to working with them over the course of their undergraduate medical training to immerse them in HIV care and Infectious Diseases. We will soon be announcing our new M1 EMET students, who will start working with us over the coming summer.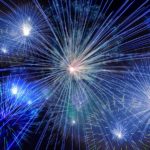 Congratulations again to Becky and Daniel, we are proud of you! And congratulations to all M4s out there who found out where they matched today!
More information about the EMET program can be found here.