African Americans account for only 6% of newly minted doctors graduating from medical school in the USA. Within our specialty of Infectious Diseases, only 3% of ID physician members of the Infectious Diseases Society of America (IDSA) self-report as Black/African American. Many of these physicians make it their career goals to provide care for and advance clinical research pertaining to People of Color, often underrepresented in clinical trials and underserved in clinical practice.
In honor of Black History Month, let us recognize and honor Black Women and Men Physician Leaders who have and continue to advance our specialty.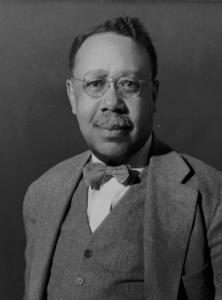 Dr. William Augustus Hinton (1883-1959) was a microbiologist, and would be considered an Infectious Diseases Physician before the field of Infectious Diseases existed as a separate specialty. The son of two former freed slaves, Dr. Hinton graduated with honors from Harvard Medical College in 1912; by 1915 he had become the lab director for the Massachusetts State Department of Health. He went on to become the first African American to be appointed Professor at Harvard Medical School. His contributions to the field of Infectious Diseases were primarily regarding diagnosis and treatment of syphilis, which he worked on in his lab after being denied a medical internship due to his race. He developed a diagnostic test for syphilis called the Hinton test, a precipitation assay that was the most accurate of its time (later replaced by the RPR). He founded a school for women laboratory technicians, leading to countless job opportunities for hundreds of women. In 1936, Dr. Hinton was the first African American to publish a medical textbook: Syphilis and Its Treatment. Dr. Hinton's legacy has been honored by the creation of the American Society of Microbiology William A Hinton Research Training Award dedicated toward research training of underrepresented minorities in microbiology.
Incidentally, his daughter, Dr. Jane Hinton (1919-2003) [photo not available] was one of the beneficiaries of Dr. Hinton's Medical Laboratory Techniques course.  Before becoming one of the first African American woman veterinarians, she worked in Harvard laboratories to co-develop the Mueller-Hinton agar, which is still used today for antibiotic susceptibility testing. Infectious diseases doctors know that our jobs would be infinitely more difficult without antibiotic susceptibility testing.
There are over thirty-six million people worldwide living with HIV, twenty-five million of whom reside in African countries.  In the United States, 1.1 million people are living with HIV, and although African Americans make up only 12% of the entire US population, they account for 44% of the persons living with HIV in the USA. The doctors highlighted next have dedicated their lives to studying and caring for persons living with HIV. 
Drs. N'Galy Bosenge and Kapita Bila Minlangu were passionate doctors from Zaire (now known as the Democratic Republic of Congo), who led the charge towards understanding the HIV/AIDS epidemic in Africa. In 1984, Drs. N'Galy and Kapita were the Zairean co-leaders of Projet SIDA (Project AIDS), along with American ID physician scientist Dr. Jonathan Mann and other contributions from Belgian epidemiologists, the Centers for Disease Control and Prevention, and World Health Organization. Much of what we know about HIV/AIDS today can be traced back to early epidemiological studies and clinical research conducted at one hospital in Kinshasa.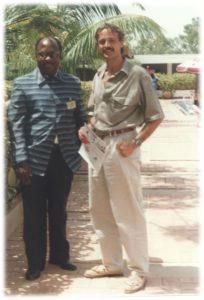 Dr. N'Galy Bosenge led research and advocated for change in practices increasing risk for HIV transmission, particularly blood transfusions. Dr. N'Galy died tragically in a car accident in 1989, and for his early work in understanding HIV and establishing Projet SIDA, Dr. N'Galy is honored annually along with Dr. Mann at the Conference on Retroviruses and Opportunistic Infections (CROI) with the N'Galy-Mann lectureship.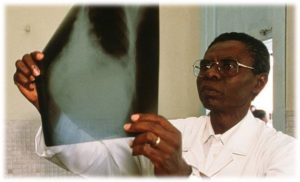 Dr. Kapita Bila Minlangu has been credited as perhaps "one of the first African [doctors] to recognize the disease", identifying individuals who he thought clinically were infected, so that the American/Belgian researchers could perform tests to confirm the diagnosis based on absence of T-helper cells.  These key observations led to the 1984 publication of data in The Lancet proving that HIV/AIDS was NOT a disease of gay men only, and that heterosexuals of all genders were susceptible to infection. Projet SIDA was discontinued abruptly in 1991 due to civil war in the country, but its impact on our understanding of HIV is still relevant today.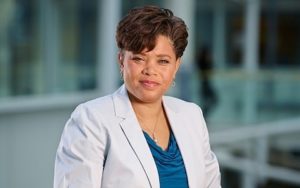 Dr. Kimberly Smith MD, MPH once referred to herself as "a trouble maker".  Those three words tell a story about Dr. Smith spending her life advocating for women and children living with HIV (traditionally underrepresented in clinical studies), being a voice for those who cannot speak for themselves.  Dr. Smith's invaluable contribution to the world of Infectious Diseases through research addressing gender and racial disparities among people living with HIV is evident by countless published papers on the topic. She has demonstrated her dedication to the community by her years of engagement in Chicago as a clinician.  Dr. Smith was awarded the Black AIDS Institute "Heroes in the Struggle" Award in 2008, the Thurgood Marshall College Fund Award of Excellence in Medicine in 2011, and in that same year, the HIV Medical Association (HIVMA) Clinical Educator Award. Dr. Smith is now the head of Global Research and Medical Strategy at ViiV Healthcare, the only pharmaceutical company 100% dedicated to providing treatment options for persons living with HIV. As head of this group, Dr. Smith has committed to including more women in clinical trials in order to improve the treatment of women living with HIV.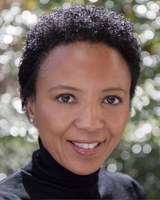 Adaora Adimora, MD, MPH, FIDSA, FACP: When asked for suggestions about names of African American ID physicians who have impacted our field, Dr. Adaora Adimora's name was invariably on everyone's list. She is a Professor of Medicine & Epidemiology at University of North Carolina. Dr. Adimora has been caring for persons living with HIV since the disease was first starting to be recognized, and her passion for caring for this patient population has not wavered. Her research career has identified socioeconomic and racial disparities in HIV infection and management, as well as other sexually transmitted diseases. She has been a leader in both research and clinical care of women living with HIV, who are often underrepresented in clinical research and prevention initiatives. Her commitment to HIV and clinical/research impact is internationally known. She was the program director of the Fogarty AIDS International Training and Research program at University of North Carolina from its inception in 1998, providing opportunities in HIV/AIDS for researchers from China, Cameroon and Malawi. A member of the US Department of Health and Human Services Antiretroviral Treatment Guidelines Panel, she was an instrumental author in multiple iterations of the Sexually Transmitted Infections Guidelines.  In 2014, she was appointed to President Obama's Advisory Council on HIV/AIDS. In the same year, she was Chair of the HIV Medical Association (HIVMA).  In 2009 Dr. Adimora was named to the Root's its inaugural list of The Root 100, an annual list of "the most influential African Americans ages 25-45…honoring the innovators, the leaders, the public figures and game changers whose work from the past year is breaking down barriers and paving the way for the next generation".
Editorial note: This is obviously not an exhaustive list, but an introduction: As inspiring as these stories are, there are many others out there that are just as exceptional, and still others whose stories have yet to be told. Follow us on twitter @unmc_id to learn about them!
Acknowledgements: Many thanks to Drs. Wendy Armstrong and Igho Ofotokun, who shared some insights into African Americans who have influenced our field of Infectious Diseases. Other sources are included in hyperlinks throughout the post.
Image Sources:
Dr. Hinton: http://kentakepage.com/william-a-hinton-the-first-african-american-to-author-a-medical-textbook/ 
Drs. N'Galy and Kapita:  http://www.medizinisches-coaching.net/artikel/medical_coaching/projet-sida-kinshasa.html
Dr. Smith:  http://www.telegraph.co.uk/education/stem-awards/healthcare/working-on-a-cure-for-hiv/
Dr. Adimora: https://www.med.unc.edu/infdis/about/faculty/adaora-adimora-md