Rebecca Osborn, (Fourth Year UNMC Medical Student)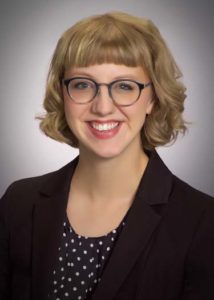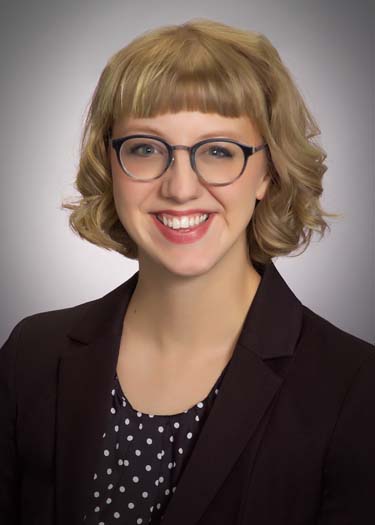 I have always had a strong desire to work with under-served communities, and was thus drawn to the unique social and medical needs of patients living with HIV. Through my four-year track, I was able to gain early clinical experience, as well as participate in research and work closely with patients and their providers. During my rotations, I witnessed the full spectrum of HIV disease and all of its health ramifications, and I enjoyed the creative and intellectual challenges presented by these complicated patients. The thorough history and workup of immunocompromised patients has taught me valuable interviewing and diagnostic skills that will help me throughout my residency and beyond.
Randy McCreery, MD (Third Year UNMC Internal Medicine Resident, planning a career in Infectious Diseases)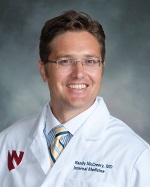 Rotating through the Specialty Care Center (SCC) has been one of the most rewarding experiences I have had at UNMC.  HIV infection is one of those diseases where, with the right care, patient's can really thrive.  I believe our patients at the SCC get that type of care.  From initial diagnosis to long-term stability, our multidisciplinary team of physicians, pharmacists, nurses and social workers are there to help each and every patient succeed with their disease.  What the clinic did for me was to show me that HIV care is another rewarding aspect of the many settings that Infectious Diseases doctors find themselves in.  I had little exposure to HIV care prior to coming to the clinic, now it's something that I look forward to. From the trainee perspective, it is very satisfying to be able to make your contribution to the team and together, feel like you are actually saving someone's life.  Isn't that what we all got into medicine for in the first place?  Go SCC! and Go UNMC!
Richard Hankins, MD (First Year UNMC Infectious Diseases Fellow)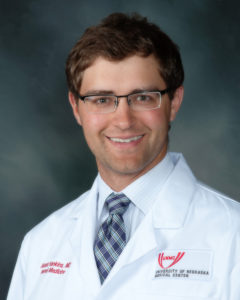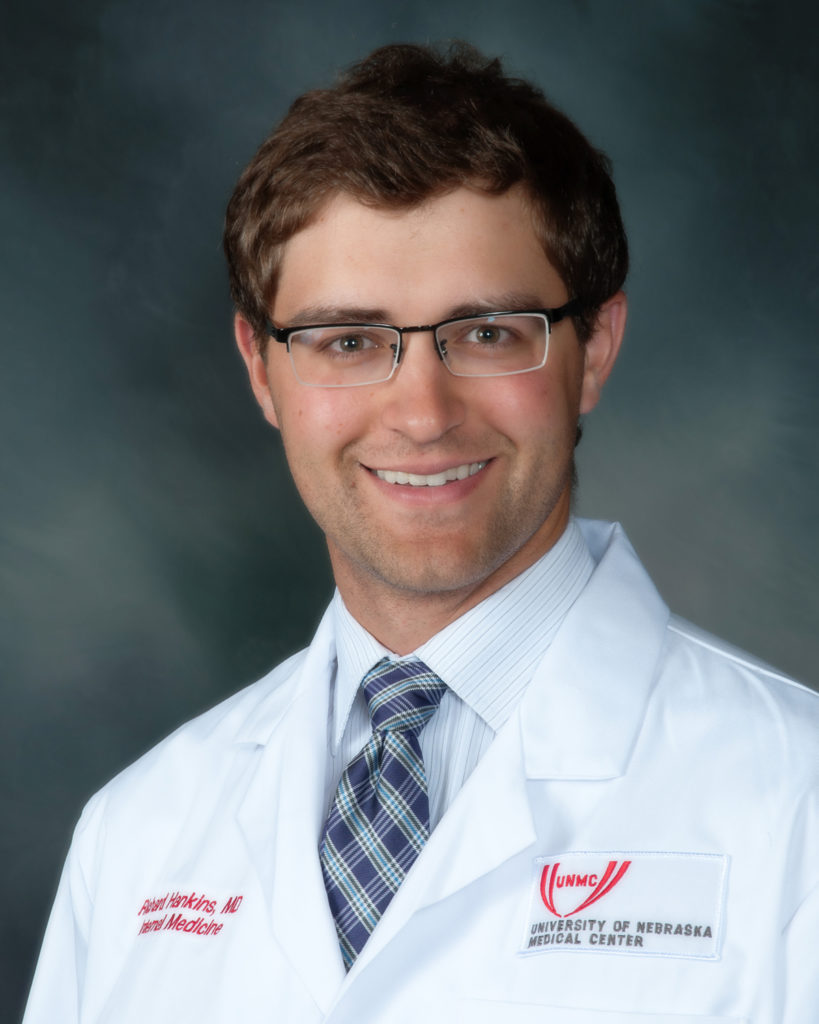 Working at the Specialty Care Clinic has provided me with the opportunity to make connections with patients and follow them as they are beginning treatment.   I've found that my favorite part of working there is seeing patients back at the clinic after they have started treatment and seeing the great strides that they have made in their health.  It means a lot to see people getting better, but I love hearing their stories about how their lives have changed and improved as a result of this.  The first few months have been great, and I look forward to being able to continue working there and learning over the next few years.
Daniel Cramer, (Family Nurse Practitioner Student)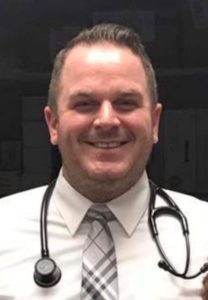 As a Family Nurse practitioner student, having meaningful specialty clinical experiences is essential.  I was first introduced to the Specialty Care Clinic rotation by one of my professors early on in the program and I immediately knew it was something that I was interested in.  The Specialty Care Clinic has a program designed for nurse practitioner students that will pair them with one of the knowledgeable and passionate providers in the clinic.  I spent a month at the clinic seeing patients who are part of studies, patients who are newly diagnosed HIV patients, and stable HIV follow-up patients.  I not only came away from this clinical experience with greater understanding of HIV patient care, but also a newly found passion for the specialty that came from interacting with the patient population but learning from the amazing providers at the clinic.  Christine Tran and Nichole Regan, along with the rest of the providers and office staff, made this clinical experience one that will influence my practice once I graduate and I cannot thank them enough.