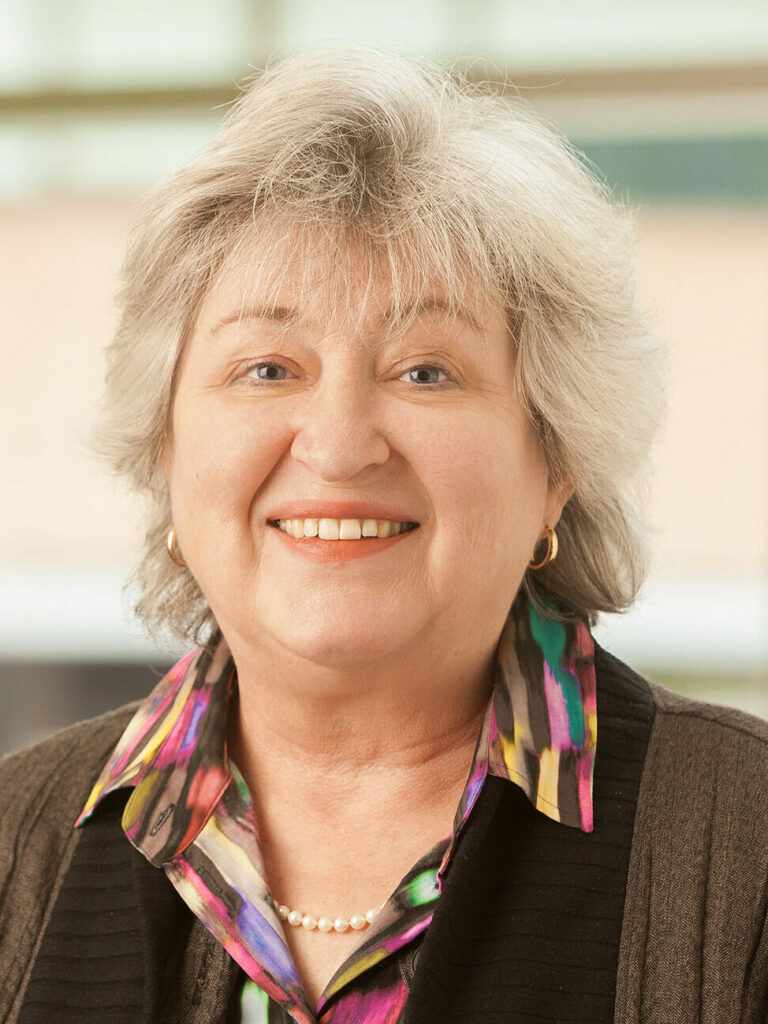 Dr. Susan Swindells, clinician, researcher, and recipient of the 2023 Alexander Fleming Award for Lifetime Achievement
Last week was IDWeek, which brought many members of UNMC ID to Boston, Massachusetts, to learn and share all things ID. In addition, select individuals are honored by the Infectious Diseases Society of America (IDSA) for outstanding contributions to the field. This year, Dr. Swindells was recognized for her significant contributions to ID research, service, and clinical practice with the Alexander Fleming Award for Lifetime Achievement.
In giving this award, the IDSA president, Dr. Carlos del Rio, commented, "Dr. Swindells' tireless efforts and leadership have led to clinical research successes that truly make a difference in the lives of persons living with HIV globally. We applaud her decades of mentorship and contributions to the field…"
Dr. Rupp also praised the news, saying, "Dr. Swindells is a skilled and compassionate clinician, a gifted scientist and a generous mentor and educator. Not only has Dr. Swindells been a local leader for HIV care, but she is also internationally recognized for her work in the treatment of tuberculosis and opportunistic infections associated with HIV/AIDS. Furthermore, Dr. Swindells served admirably during the COVID-19 pandemic and helped to craft the US national guidelines regarding evaluation and treatment of infection due to SARS CoV-2. The UNMC ID Division could not be more pleased or proud."
Congratulations, Dr. Swindells! This award is a huge achievement and much deserved. Your contribution to UNMC and the ID field at large has been nothing short of extraordinary. Thank you for all you do!
For more details, check out the IDSA award announcement as well as this recent article in UNMC Today celebrating this achievement.