A few weeks ago, we introduced three great new additions to the UNMC ID team. Among them, was Dr. Jonathan Ryder, a recent UNMC ID Fellowship graduate who joins UNMC ID faculty as an instructor working on the General ID service line. He is also completing a 3rd year fellowship in Antimicrobial Stewardship. Read on to get to know more about Dr. Ryder!
---
Tell us a little about your background.
I was born and raised in central Missouri, near Jefferson City. I studied biology and history at Truman State University in Kirksville, Missouri. During college, I attended UNMC's Summer Undergraduate Research Program. I subsequently attended medical school at UNMC, graduating in 2017. I left UNMC for Indiana University School of Medicine for internal medicine residency, then returned to UNMC for infectious diseases fellowship, which I finished in June 2022.
Why did you choose UNMC?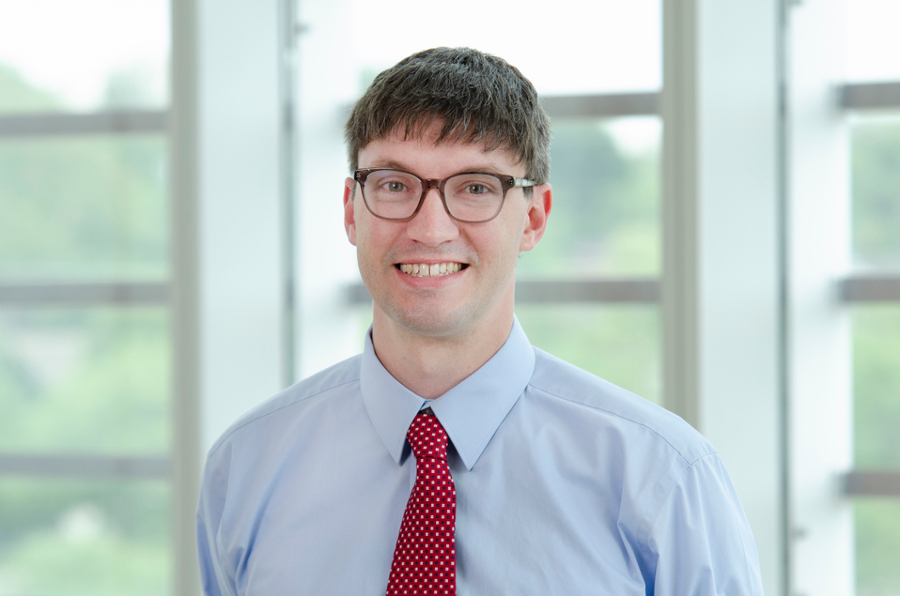 UNMC has provided me ample opportunities for personal and professional growth, for which I am quite appreciative. When looking for a career in infectious disease, I was always interested in pursuing academia, as I love the teaching/learning environment, the pursuit of new knowledge through research, and providing clinical expertise at a referral hospital. An important part of success in academia is having a supportive environment, which I have found at UNMC. I have found multiple mentors to help me grow in my areas of interest: antimicrobial stewardship, medical education, and infection control. Essential to this supportive environment is the talented faculty. Lastly, Omaha remains a key reason for staying at UNMC, as it is close to family and continues to provide convenient living with plenty of entertainment and adventure.
What about ID makes you excited?
I continue to be excited about ID because of the breadth and depth of the field and the many ways we can contribute to improving patient care. Antimicrobial stewardship increasingly is essential to protecting our available antimicrobials and reducing antimicrobial resistance. Similarly, the field of infection control protects our patients and contributes expertise when novel pathogens arise. The widespread use of antibiotics puts ID at the forefront of medical education, as nearly every specialty uses these treatments. There remains a large need for clinical research in these areas and pursuing new knowledge keeps me interested and excited for the future!
Tell us something interesting about yourself unrelated to medicine.
I greatly enjoy reading history, especially history of science, medicine, and late 19th/early 20th century of US and Europe. However, I have recently started reading more fiction as well, in particular the Dune and Lord of the Rings series, given the recent theatrical productions of these books.