A few weeks ago, we introduced three great new additions to the UNMC ID team. Among them, was Dr. Carlos Gomez, who recently joined UNMC ID as an associate professor on the Solid Organ Transplant service line. Read on to get to know more about Dr. Gomez's background, interests, and love of soccer!
---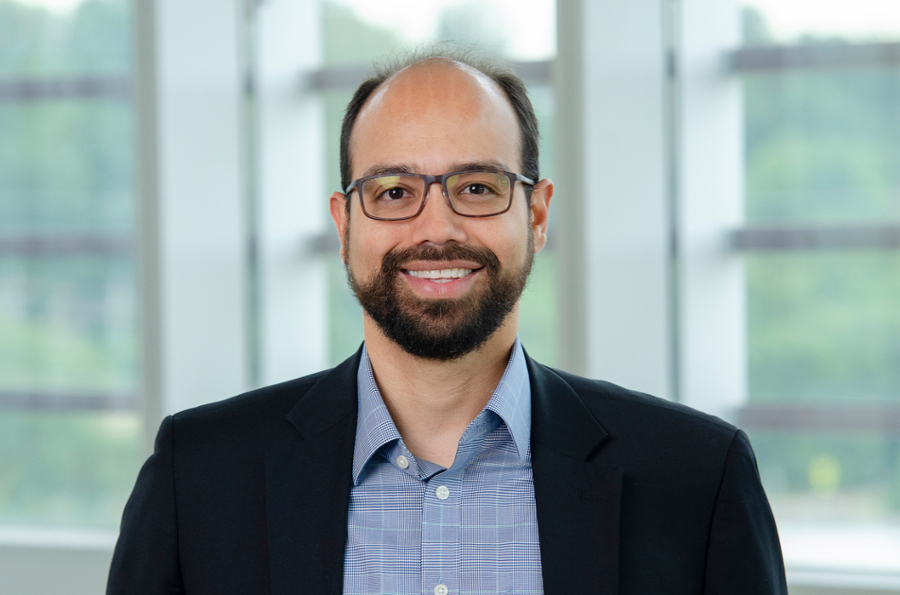 Tell us a little about your background.
I was born and raised in Colombia, where I attended Medical School. Following a short tenure as a general practitioner in my own country, I came to the US for training in Internal Medicine and then a fellowship in Infectious Diseases (ID) and Medical Microbiology. I was always curious about the intersection of host, environment, and pathogens, which triggered my interest in ID. Lately, I have specialized in infectious complications that pertain to the immunocompromised population, that is, solid organ transplants and patients with cancer and hematological malignancy. I have always wanted to pursue a sustainable career in academic medicine. I like every aspect of the academic clinician world: teaching in the classroom or at the patient bedside, engaging in clinical research, and of course, the clinical practice where I interact with patients and their caregivers.
Why did you choose UNMC?
I chose UNMC because of its commitment to faculty development, compassionate patient care, and support for clinical research. As a clinician-investigator, I cherish all the dedication from UNMC to advancing science while educating the next generation of healthcare leaders. As a leader in Transplant and Cancer care in the country, UNMC is a reference center for a vast population in the Midwest. Besides its excellent faculty and house staff, the above makes it a thriving place to foster a career in academic medicine.
What about ID makes you excited?
At this point, it's evident that ID is intrinsically an exciting field with many challenges and opportunities (think about a particular pandemic!). We are in the dawn of breakthroughs and innovations that will bring us closer to more advanced diagnostics and sophisticated antimicrobial interventions. I like to be at the epicenter of that disruption, the patient bedside and the clinical trials bringing those breakthroughs to the field.
Tell us something interesting about yourself unrelated to medicine.
I enjoy playing soccer and watching Premier League, and UEFA Champions League matches. I like to read books about soccer tactics and biographies of Managers (the word for soccer coaches in the UK).