Introducing a newly launched educational initiative, the UNMC ID Health equity and Quality Improvement ECHO Project. The goal of the program is to achieve health equity, address COVID-19 disparities, and improve the health of all Nebraskans using a quality improvement approach. The course is being offered at no cost to the learners through the University of Nebraska Medical Center (UNMC) Infectious Diseases (ID) ECHO program and is funded by the Nebraska DHHS via a CDC grant awarded to principle investigators/course directors Drs. Nada Fadul and Salman Ashraf, from UNMC ID.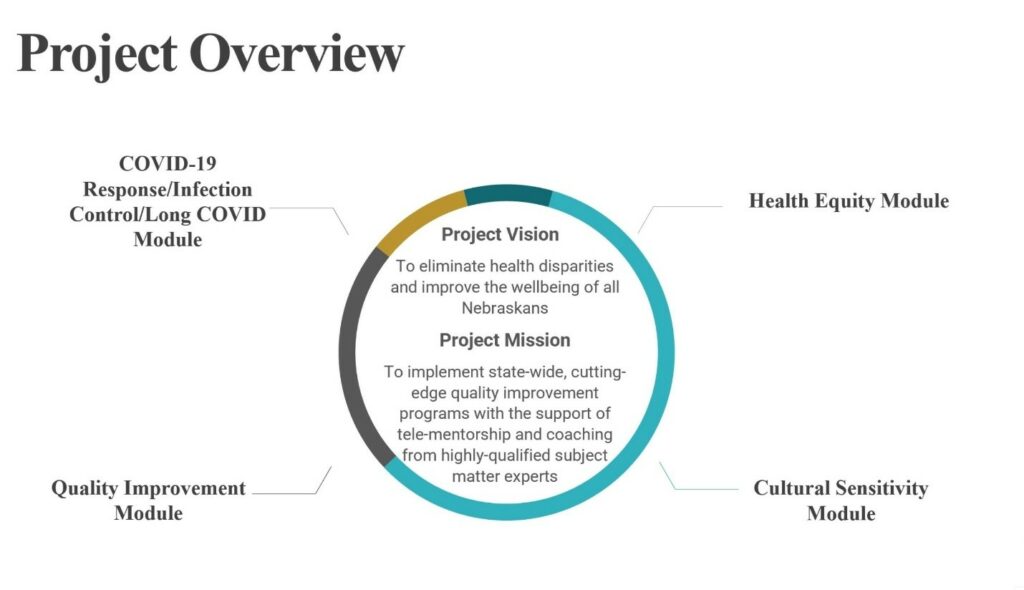 This one-and-a-half-year course is highly recommended for all healthcare workers who are involved in COVID-19 prevention and management efforts at patient, community, or an organizational level. Sessions will begin Nov. 3 and meet twice a month via Zoom. The course will be especially helpful for anyone looking to learn health equity, cultural sensitivity and quality improvement principles and apply those in their practice. Learners will be able to obtain AMA PRA Category 1 CME CreditsTM, ANCC contact hours, ASWB ACE credits, or PACE credits free of cost for each session they will attend (approval is currently pending for PACE credits). In addition, learners who will attend >70% of the sessions and implement a quality improvement project will receive a certificate of completion ("Health Equity and Quality Improvement Champion") from the UNMC ID ECHO program at the end of the course.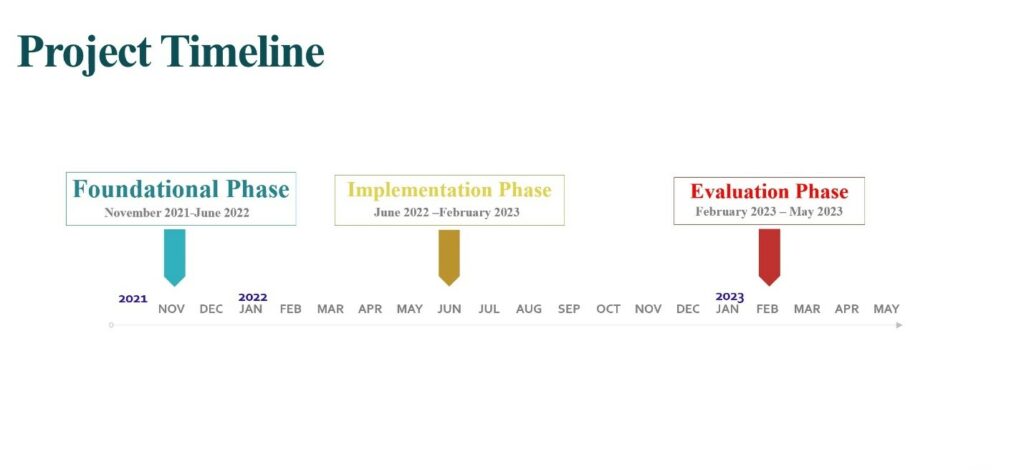 Healthcare entities whose representatives are enrolled in the educational training will also have the option to apply for up to $2000 in expense reimbursement related to approved project implementation within their scope of practice target on reducing health disparities. The funding is available to support up to 100 approved projects. Twice monthly sessions will be held via Zoom platform on the first and third Wednesdays of each month between 12:00 to 1:30 pm CST starting November 3rd, 2021. The first hour of each session will be mandatory for receiving the educational credits followed by an optional 30-minute discussion.
For more information and registration, please visit the project website at https://www.unmc.edu/intmed/divisions/id/ECHO/health-equity/index.html. You can also reach out to the UNMC-ID ECHO program manager, Nuha Mirghani, MD, MBA. Read a recent UNMC Today article about the project here.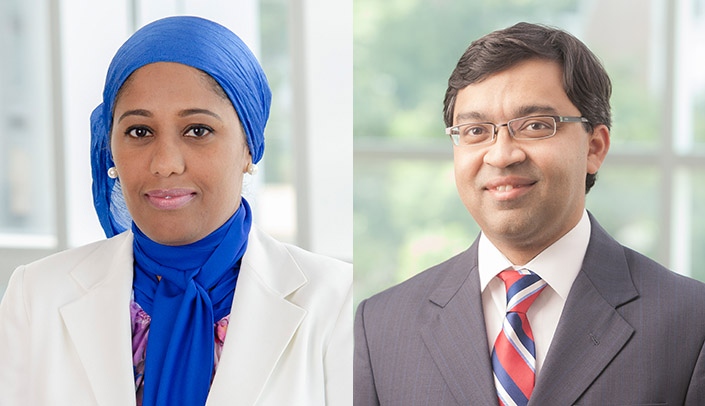 UJTCMZuytbfcDw rkflGSP AOAsmRr