We are excited to welcome Dr. Laura Selby as a new fellow in our Infectious Diseases program! Read on to learn a little more about her…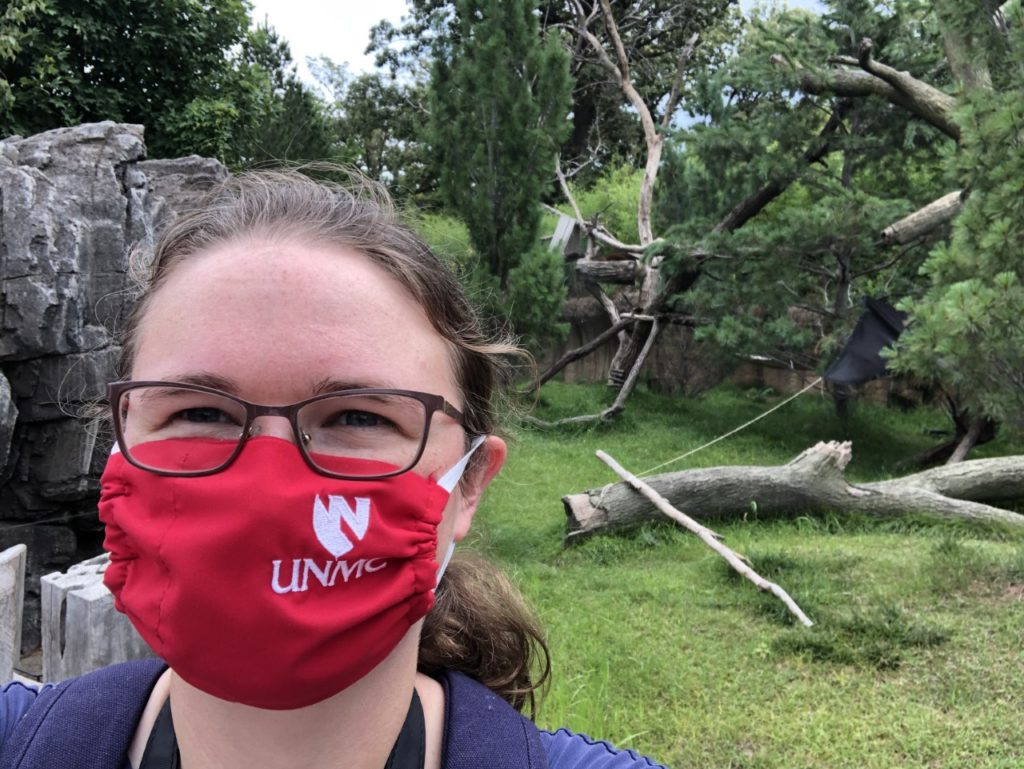 Tell us about the position you are starting
I am starting a 2 year fellowship program to become a board certified Infectious Diseases physician. Infectious Diseases is a subspecialty of internal medicine that focuses on taking care of patients with complex infections, such as bacteremia (infections of the blood), HIV, tick borne illness, and now COVID-19.

Tell us about your background
I was born and raised in a small town in Oregon and grew up on a multigenerational farm. I completed my undergraduate degree in chemistry at Westmont College in Santa Barbara California. I returned to Oregon for medical school and residency in Internal Medicine at Samaritan Health Services, a small community based residency program in Corvallis, Oregon.

Why did you choose to come work at UNMC
I chose to come to UNMC for many reasons, but the primary reason was for the world class training they offer. I never imagined myself moving to Nebraska, but when I came to interview the faculty, facilities, clinical training opportunities, and friendliness of the department was something I couldn't pass up. I am excited to spend two years training at UNMC and getting to care for Infectious Disease patients in the Omaha area.

What makes you excited about working in ID
Infectious Diseases is one of the few medical specialties that relies heavily on both cutting-edge medical testing but also on good old-fashioned history and physical exam. Taking time to talk to my patients, learning about their history, family, and activities often provides vital clues to the type of infections they are at risk for. At the same time, needing to understand the intricacies of the newest medical diagnostic technologies, makes infectious diseases a fast-paced and fascinating field.

I love getting to work as part of a multidisciplinary team to take care of the sickest patients in the hospital. Infections remains a leading cause of death in hospitalized patients in the United States and worldwide. Severe infections affect patients who are healthy and also those with every known chronic condition, so even while working as an ID physician, I still have to understand the pathology and pathogenesis of non-infectious conditions. As the current COVID-19 pandemic has shown, the areas of research for infectious diseases are endless, and I look forward to participating in research opportunities during my fellowship training and beyond.

Tell us something about yourself that is unrelated to medicine
As I have called the pacific-northwest home for most of my life, I love to camp and hike. My favorite place to hike in the country is Glacier National Park in Montana; the only downside is the high number of bears that share the trails. I am looking forward to exploring a new area of the country during my time at UNMC.
Learn more about the UNMC Infectious Diseases Fellowship here.