*Disclaimer: the following represents my personal opinions only and do not represent the opinions of my employers*
Followers of the UNMC ID blog and Twitter accounts may have noticed that our accounts have not been very active lately. This is because as a Director of our Digital Innovation & Social Media Strategy, I have not been okay. Black men and women around our country have been killed as a result of racism in our country, at the hands of law enforcement and civilians alike. Here in Omaha, a young Black man named James Scurlock was killed last weekend during demonstrations about police brutality. It has been pretty overwhelming to watch all of this happening while having to presumably "go about life as normal". So with this emotional exhaustion, I retreated; I stopped responding to emails, I rarely logged on to twitter on my personal account, and definitely did not log on to the blog or our divisional twitter account. The truth is, I have felt everything so deeply and personally, and while I have been speaking in an authentic voice on our divisional social media, I have never allowed myself to be this vulnerable.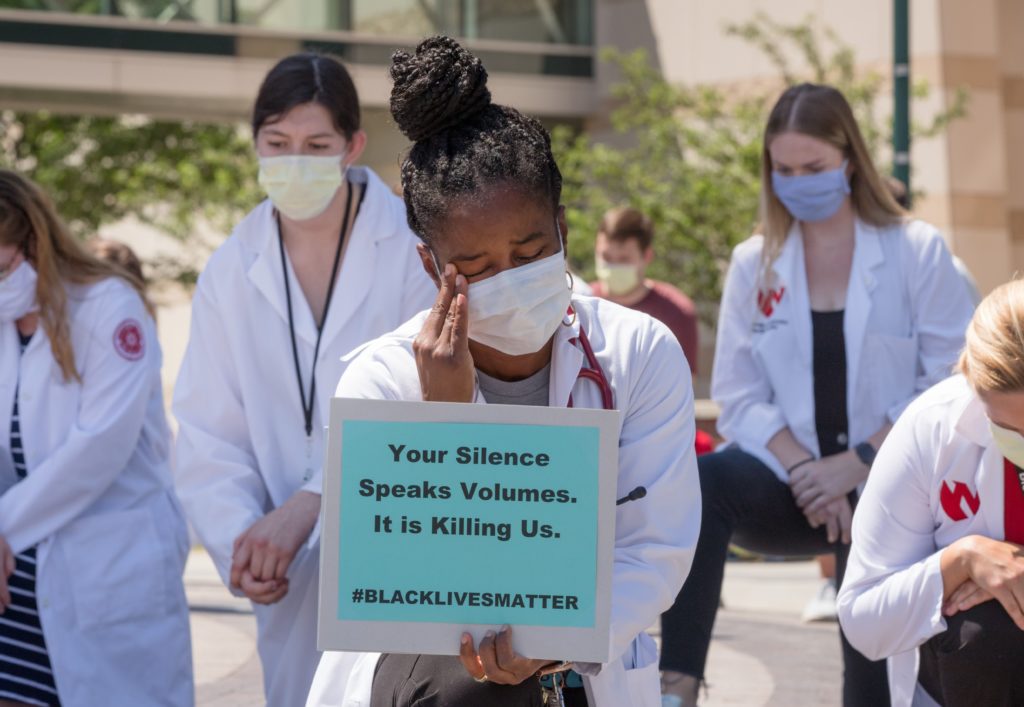 I wanted to share excerpts from a letter I wrote to my Department of Medicine last week about what all of this has been like.
"Dear colleagues,
I'm not sure how this message will be received, but I feel it needs to be said. I've been silent, even withdrawn, this past week. I lost a dear cousin to COVID-19 in Alabama. Then after reeling from shock of the devastating news of his death, I started seeing videos of a Black man [his name was George Floyd] being murdered by police in Minneapolis, only 90 minutes from where I used to live with my Black husband and my two Black sons…I have had feelings of despair, hopelessness, and wonder how it is that no matter what we do to overcome obstacles, this world, this country seems rigged against people that look like me. I am afraid for my family, and for my friends, and for the countless nameless people out there who live in fear too.
…I want you all to know that for many of your colleagues and friends, it is very difficult to operate in the "business as usual" mode. We are in the midst of a pandemic that is disproportionately killing Black people, but that is not the only danger we fear. Almost on a daily basis, racism in this country results in reports of Black people being harassed, threatened, or killed, simply for existing.
…If you are not Black, but these things bother you, you may also be struggling to process your own emotions and how to respond at a time like this. If you have a friend or a colleague who is Black, reach out to them and let them know that you care, that you are thinking about how they are doing and that you want to be there for them in whatever way they need from you. Try to just listen, and learn.
It wasn't until I randomly decided to pick up the phone and call a girlfriend yesterday to just talk about our shared distress, that I realized that keeping it in is not good for me, even though it hurts when I try to articulate the unbearable grief from it all. So I'm reaching out to let you know that you can reach out to me whenever you need if you just want to process this….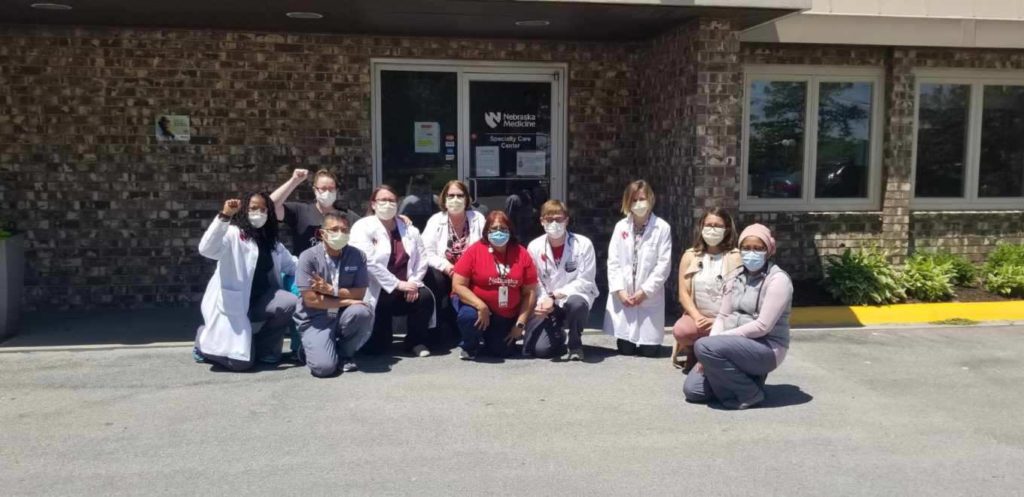 As the disease detectives of medicine who have dealt with countless epidemics riddled with healthcare inequities, Infectious Diseases experts should be busying themselves with the business of dismantling systemic racism and advocating for justice. I personally view that as part of my mission. I am having the hard conversations with those around me with privilege, and extending everyone around me an invitation to step into the discomfort of talking about racism. We need to have more of these conversations in public spaces, pledge to speak up despite the discomfort, but it cannot be the burden of Black people to always lead these conversations, because we are exhausted. I was glad to see over 300 UNMC/Nebraska Medicine employees turn out for a #WhiteCoats4BlackLives demonstration, including many of my colleagues from the division of Infectious Diseases. Keep the support going, and remember it must be multifaceted. The hashtags, demonstrations, and words of support are great for the movement and welcomed, but more important are the actions.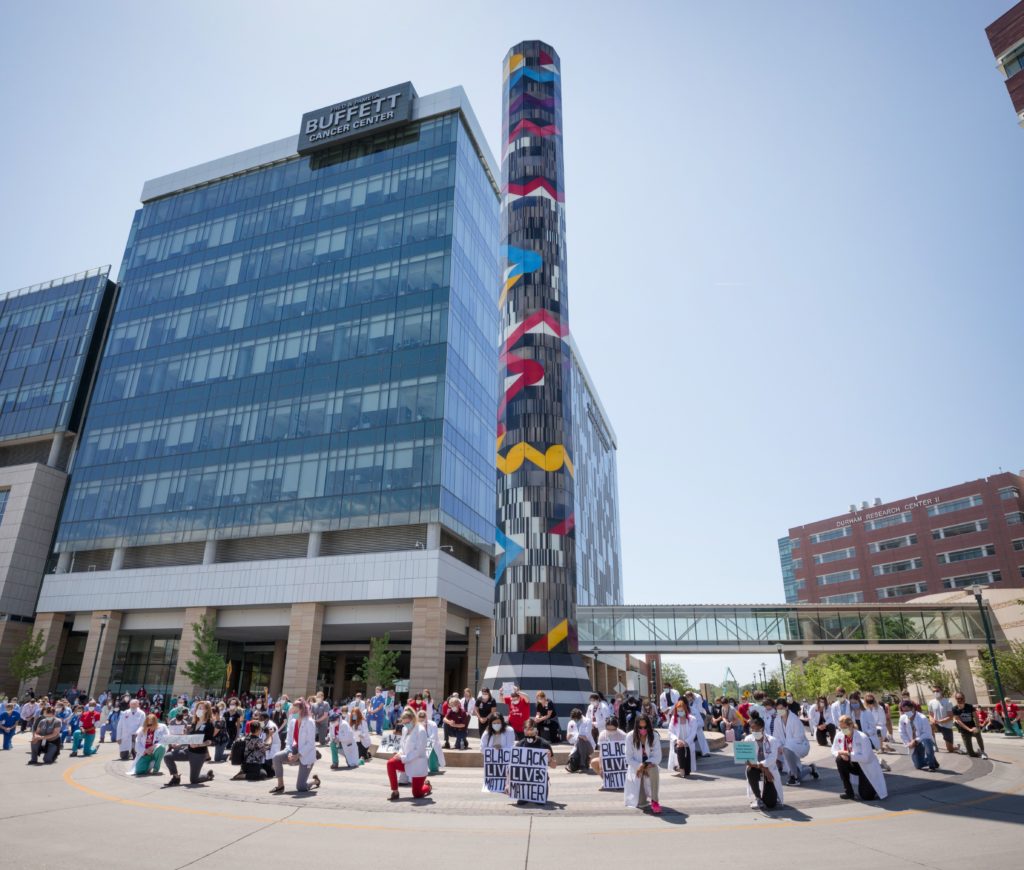 After you kneel, stand up, and be loudly antiracist.