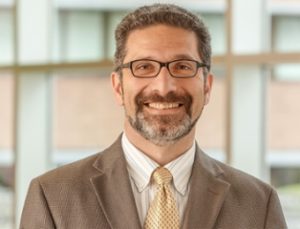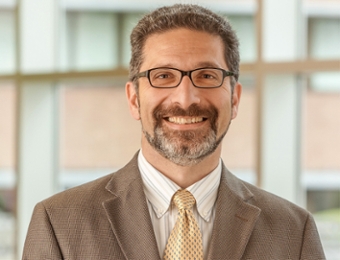 Dr. Andre Kalil, our Director of Transplant Infectious Diseases, recently co-authored a reply to Geriak et al.: "Clinical Data on Daptomycin plus Ceftaroline versus Standard of Care Monotherapy in the Treatment of Methicillin-Resistant Staphylococcus aureus Bacteremia." Debate around the findings of this article was recently featured by Dr. Razan El Ramahi in the IDSA ID journal club and on this blog.
In their reply to Geriak et al., Dr. Kalil and colleagues from Stanford and San Francisco General highlighted some important limitations to the study design.  Dr. Kalil shared their reasoning for publishing a response the authors:
"Staphylococcus aureus bacteremia (SAB) is a common and serious infection with high morbidity and mortality. There are several different antibiotics that can be used to treat patients with SAB, and the current standard of care is based on the use of one of these antibiotics with proven efficacy, i.e. anti-staphylococcal monotherapy. However, there is a debate regarding the utility of two (combined) antibiotics compared to monotherapy. A new clinical trial was just published on the combination of Daptomycin plus Ceftaroline versus standard of care monotherapy. Our letter addresses the issues associated with this trial and proposes solutions to bring a resolve to this debate."
In their response to Dr. Kalil and his colleagues, the original authors acknowledged the the points in their letter and conclude: "the results of our study should direct scientific leadership toward a next step to compare other treatments to vancomycin in MRSA bacteremia, such as daptomycin plus an anti-staphylococcal beta lactam or vancomycin plus ceftaroline, or perhaps even ceftaroline alone."  Clearly there is still much to be studied to determine the best medical management of SAB, and there will doubtless continue to be healthy debate about the best practices to treat our patients.
You can read the original article, the Kalil et al. letter to the editor, and the response from the authors.