As our institution, state, country, and the world grapple with the impacts of SARS-CoV-2, causing COVID19, there are lots of ongoing discussions about coronaviruses. Dr. Raquel Lamarche is a PGY1 Internal Medicine/Pediatrics resident at UNMC, who will be summarizing updates about SARS-CoV-2 and hopefully make information easier to digest, with additional outlines of implications for graduate medical education. Last week we started with a primer on Human Coronaviruses (HCoVs). This week we will look at what we know about treatment so far.
---
"(2003) In the event that SARS CoV re-emerges, we will need clarification of the effectiveness of treatments through controlled trials." Red Book.
We have generally treated HCoVs (Human Coronaviruses) with supportive care. Steroids, type-1 interferons, convalescent plasma, ribavirin, and lopinavir/ritonavir, were all used in the 2002 SARS-CoV-1 outbreak, albeit, without controlled data, thus NO proof of efficacy. Likewise, throughout this SARS-CoV-2 pandemic, patients from multiple countries have received off-label therapies mostly without controls.
"(2020) This tragedy of not discovering new therapies during an outbreak cannot be repeated," Dr. Andre Kalil, UNMC Infectious Diseases
I discussed the need for quality evidence with my significant other, an ER-resident in NYC. "People are dying in front of our faces; I would try anything to save their lives. You just can't be a strategic scientist while you are flooded, getting your hands dirty, Raquel, " he said. Those words are enough to send a chill down the spine. Physicians are wired to fight for their patients and may act instinctively when faced with death and uncertainty.
But the fact remains: NO control groups = NO conclusions about clinical efficacy or safety.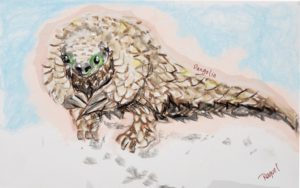 Thankfully, there are some ongoing studies to help make decisions. Here's what we know about potential treatments for SARS-CoV-2:
Remdesivir
MECHANISM
Broad-spectrum antiviral; an adenosine analog pro-drug that shuts down viral replication by inhibiting RNA-dependent RNA polymerase. Initially developed by Gilead Sciences to combat Ebola.
THE EVIDENCE
HOPE LEVEL: moderate-high
---
Lopinavir/ritonavir
MECHANISM.
Inhibition of viral protease, which results in inhibition of viral replication. Lopinavir is quickly broken down by human proteases; thus, it is given with low levels of ritonavir, another protease inhibitor, and potent CYP3A4 inhibitor that "boosts" lopinavir concentrations.
THE EVIDENCE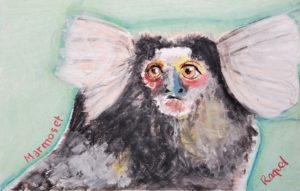 Less potent in vitro activity against SARS-CoV-1 than remdesivir
Lopinavir/ritonavir retrospective cohort with SARS-CoV-1 suggested improved outcomes with earlier treatment within 48-hours.
An open-label RCT demonstrated no difference in mortality, time to clinical improvement, or detectable RNA level between lopinavir/ritonavir and stand of care treatment.
HOPE LEVEL: low
---
Chloroquine and hydroxychloroquine
MECHANISM
Inhibition of viral release into the host cell. Endosomal acidification blockade, which is required to activate proteases that release viral particles into the cell.
Reduction of viral infectivity. Inhibition of protein glycosylation and proteolytic maturation of viral proteins.
Immune modulation. Reduction of toll-like receptors, cGAS-STING signaling, and release of pro-inflammatory cytokines.
THE EVIDENCE
HOPE LEVEL: moderate
---
Anti-IL6 Agents (Tocilizumab, Siltuximab, Sarilumab)
MECHANISM.
IL-6 activates T cells and macrophages. May be of benefit for patients with cytokine storm.
THE EVIDENCE
HOPE LEVEL: maybe moderate in patient with cytokine storm
---
Steroids
THE EVIDENCE
"Early (replicative phase)" hydrocortisone treatment associated with a higher SARS-CoV-2 plasma viral load.
Wu et al. found that

among patients with ARDS

due to SARS-CoV-2, using methylprednisolone correlated with reduced mortality.
Based on indirect evidence from critically ill patients in general, Surviving Sepsis guidelines

weakly

recommend steroids for intubated patients with ARDS and elevated C-reactive protein or patients with an independent indication for steroids.
HOPE LEVEL: 0. Use steroids only as indicated for co-existing processes.
---
Antibiotics
THE EVIDENCE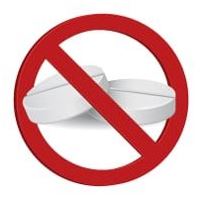 HOPE LEVEL: 0 unless you are treating known bacterial co-infection (if you choose otherwise, you won't go to ID heaven)
---
Convalescent plasma
MECHANISM
It is possible that convalescent plasma that contains antibodies to SARS-CoV-2 might be effective against the infection (if they are neutralizing antibodies).
THE EVIDENCE
HOPE LEVEL: low-moderate. It may seem intuitive that this would work, but it's not always the case.
---
Here are some comprehensive reviews with more detailed information, all written by some phenomenal ID pharmacists:
COVID-19 Treatment: A Review of Early and Emerging Options, By Erin McCreery, PharmD and Jason Pogue, PharmD
UNMC COVID-19 Antiviral and Pharmacotherapy Information, by Bryan Alexander, UNMC PharmD and the UNMC Antimicrobial Stewardship Team
There are no answers yet. Nevertheless, we are hopeful and always learning. Now more than ever, it is crucial that we stay together, sharing our experiences, and supporting science.