Staphylococcus aureus bacteremia (SAB) is a serious and sometimes devastating infection. There are established guidelines for optimal management, and more recently, numerous studies have shown the benefits of Infectious Diseases consultation, including improving guideline-adherent management, and reducing hospital stays, 30-day readmissions, and in-hospital mortality. Pharmacist-driven initiatives embedded within the Antimicrobial Stewardship Program (ASP) have also been shown to improve quality of care for patients with SAB.
In this study, Remtulla et al. described the impact of combining unsolicited prospective audit and feedback (PAF) a standardized SAB bundle on SAB management. ASP pharmacists used the SAB bundle once per patient, to make PAF recommendations to teams whose patients developed SAB. The SAB patients were identified to the ASP by twice-daily microbiology laboratory emails, only during normal business hours on non-holiday weekdays. The SAB checklist recommendations included ID consultation, repeat blood cultures, empiric therapy recommendation (vancomycin unless MSSA known), echocardiogram, duration of therapy guidance, and source control recommendations.
In their analysis of 199 patients, PAF recommendations were accepted at a rate of 92.6%, and 44% of the recommendations were for ID consultation. SAB bundle adherence increased from 29.0% to 72.8% (p<0.001) in the intervention group, with statistically significant (p<0.001) increases in ID consultation (56.5% vs 93.4%), guideline-adherent therapy (83.9% vs 99.3%), echocardiography (72.6% vs 95.6%), and duration of therapy (87.0% vs 100%). Reductions in 30 day readmission and 30 day mortality rates were not statistically significant, likely owing to the small study size.
Implementation of this SAB bundle seemed to augment the impact of ID consultation, because even in the intervention groups without ID consultation, the adherence to the bundle elements approached that of the pre-intervention groups with ID consultation.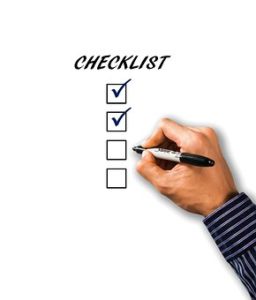 This is yet another study demonstrating the ease of implementation of checklists/bundles for improving quality of patient care. Other studies have shown that automatic ID consultation for SAB can lead to better patient outcomes. However, the resources needed for automatic consultation may not be available to all hospitals, and this study provides another pharmacist-driven protocol that can also improve outcomes. Further improvements in an approach like this should include a mechanism for weekend/holiday notification in the absence of pharmacist presence, or inclusion of rapid diagnostic testing such as detection of mecA gene to facilitate earlier definitive treatment during uncovered periods.
Citation: Shahileen Remtulla, Karen Zurek, Carlos Cervera, Cristina Hernandez, Mao-Cheng Lee, Holly L Hoang, Impact of an Unsolicited, Standardized Form–Based Antimicrobial Stewardship Intervention to Improve Guideline Adherence in the Management of Staphylococcus aureus Bacteremia, Open Forum Infectious Diseases, Volume 6, Issue 4, April 2019, ofz098, https://doi.org/10.1093/ofid/ofz098