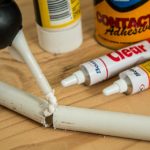 If you work in an office at all, chances are you have come into contact with an Administrative Professional.  The impact of an Administrative Professional on their office team has been compared to glue or paperclips that keep the office together. Our Administrative Professionals are an integral part of our group here at UNMC ID.  Sure, they help with things like setting up meetings, lectures, organizing receipts and appointments; but the best part of our people here are the intangibles. These individuals are so well integrated into our daily routines that it can be easy to take them for granted, but if they are absent for some reason, it becomes more obvious to us how much we rely on them for our days to go smoothly. In addition to the administrative duties, our Administrative Professionals are like family. They routinely visit our faculty and fellows to say hi, to check in with us to make sure we are staying sane, help new faculty and staff get acclimated, organize collections of food and money to help our colleagues in the division during difficult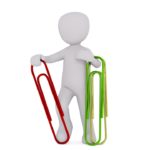 times, celebrate our birthdays and achievements, and give hugs or hold our hands when we have losses or disappointments. They do all of these things without ever asking for recognition.
It is sometimes easy to get caught up in the moment of "special days", and it is wonderful to lavish gifts and flowers on those who tirelessly strive to preserve our routines at  work.  However, we should all develop the habit of thanking our Administrative Professionals EVERY DAY, not just on this one day, because if you really think about it, without them, our worlds at work might truly fall apart.
To our own Administrative Professionals in the UNMC ID Division: Deanna Hansen, Deborah Justesen, Sandy Nelson, Jonathan Nguyen and Regina Shumaker, and to ALL Administrative Professionals in every professional setting: THANK YOU for all you do!