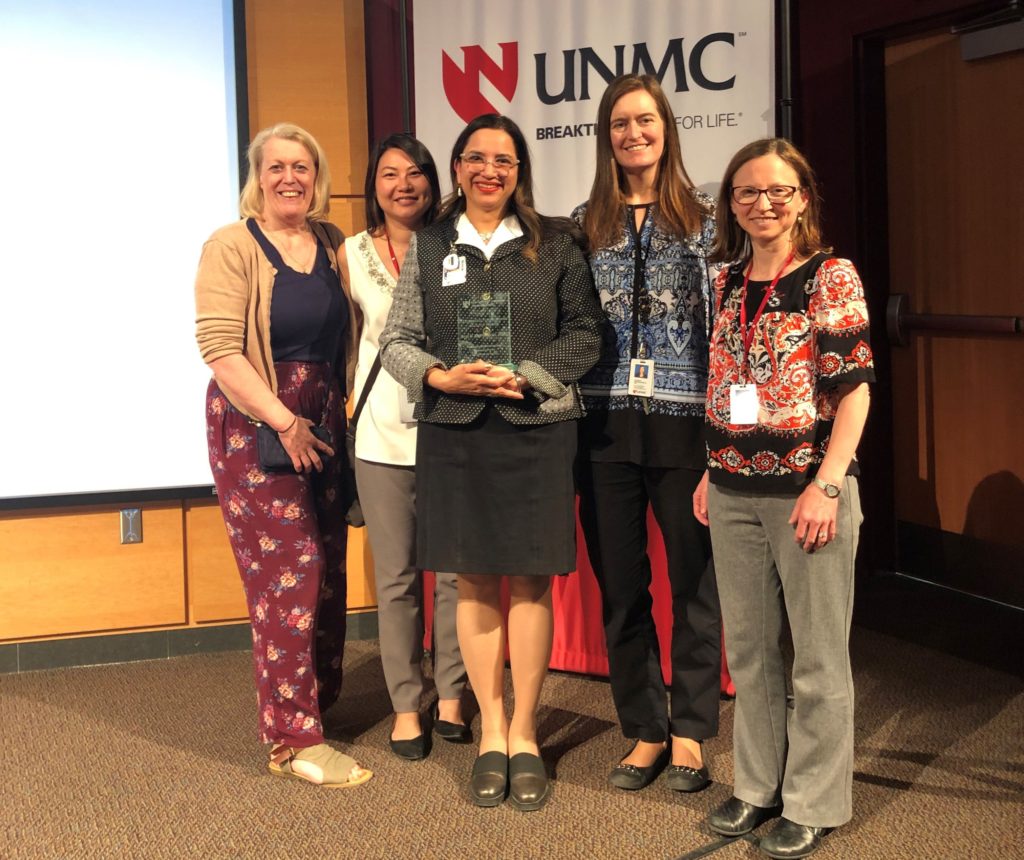 Frauke Wilcox, Dr. Jennifer Liu, Dr. Birgit Khandalavala, Dr. Jessica Koran, and Dr. Susan Evans
Family Medicine Associate Professor Dr. Birgit Khandalavala received the Outstanding Mentor of Junior Faculty Award at the annual Faculty Senate Awards ceremony on April 23.
Several of the junior faculty she mentors were present to congratulate her. The Faculty Senate recognizes faculty for meritorious teaching, service or mentoring at its annual meeting.